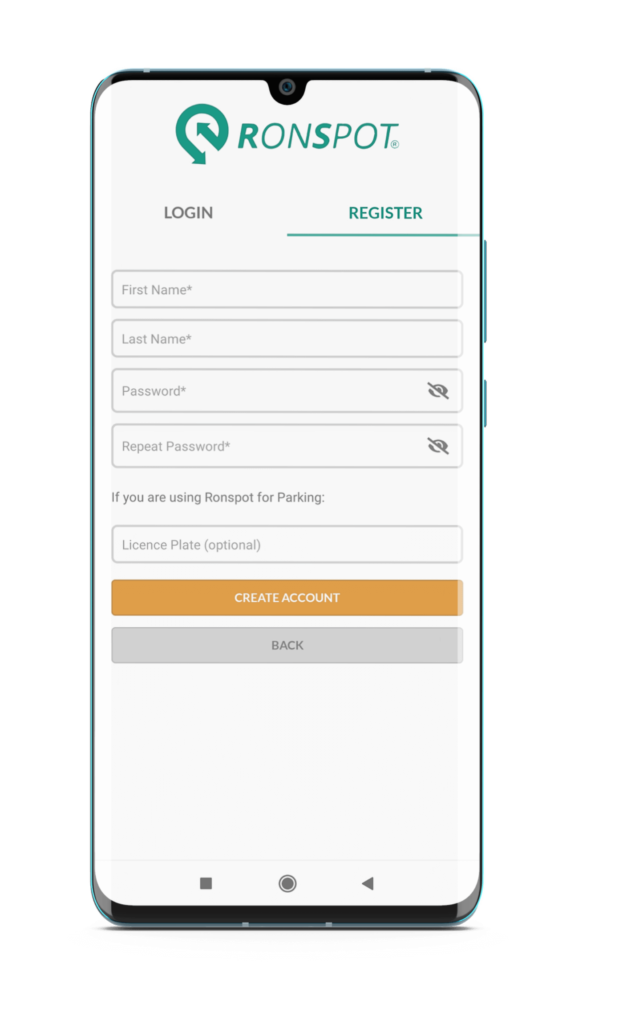 Step 1 – Open the Ronspot mobile app or the employee portal
Step 2 – Go to the REGISTER tab
Step 3 – Enter your work email address* and click Next
*Public email address such as Gmail are not accepted, you must use your company domain
Step 4 – On the next screen (see image), you need to:
enter your first name
enter your last name
create and confirm your password
add your vehicle licence plate*
*Only if you are using Ronspot for parking . If used to book desks and/or meeting rooms, leave this field blank.
Step 4 – Click on CREATE ACCOUNT
Step 5 – You will then receive a confirmation email. Click the link in the email to verify your account registration.
Step 6 – This will then send your company administrator a notification that your account is created. Once this is verified by your company admin they will make your account active. Once active you will receive an email informing you that you can login.