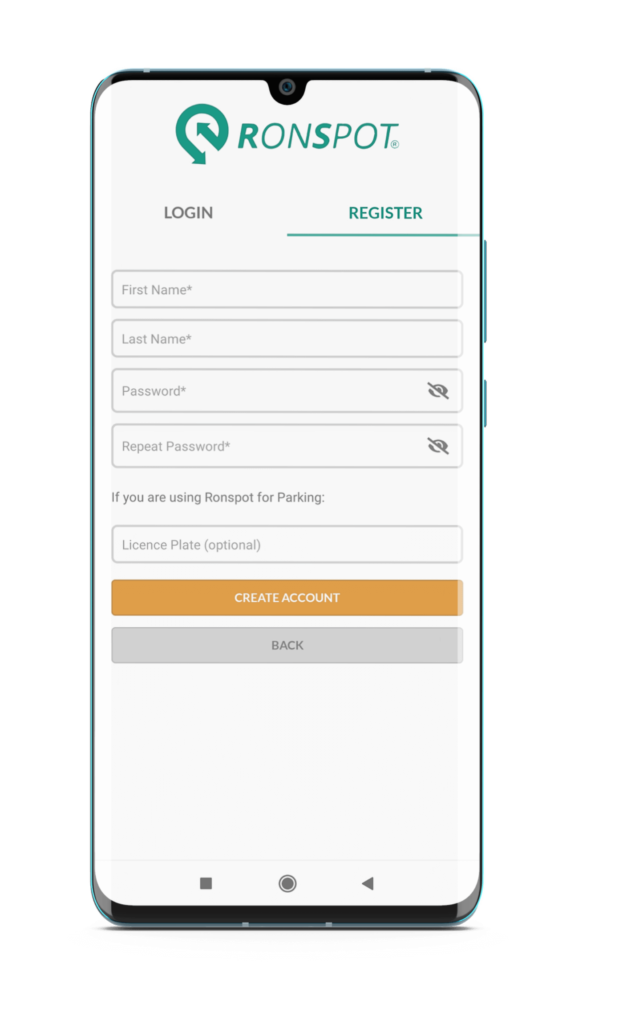 Step 1 – Open the Ronspot mobile app or the employee portal
Step 2 – Go to the REGISTER tab
Step 3 – Enter your work email address and click Next
Step 4 – On the next screen (see image), you need to:
enter your first name
enter your last name
create and confirm your password
add your vehicle licence plate*
*Only if you are using Ronspot for parking . If used to book desks and/or meeting rooms, leave this field blank.
Step 5 – Click on CREATE ACCOUNT
Step 6 – You will then receive a confirmation email. Click the link in the email to verify your account registration.
Step 7 – For safety reasons, this will then send your company administrator a notification that your account is created. Once your account is verified and made active by your company administrator, you will receive an email informing you that you can login.