Our easy-to-use app is the best solution to solve company parking issues for corporate and SME alike.
Arrange a Demo with Ronspot Flexwork
See How We Can Solve Your Company Parking & Hot Desking Problems Today

Curious How Parking Apps Work?
Ronspot Makes Parking Easy and Stress-Free for Your Employees
If you are an urban company that has a parking lot for your employees, you are probably spending too much time and resources managing parking needs. Using a parking solution like Ronspot frees up time and money while providing your employees with stress-free parking.
The features of a smart parking system include a simple, user-centric app that provides both companies and their employees with real-time data of existing parking spaces, taking the guesswork out of finding a parking spot when your employees need one.
Employees who need parking get allocated spots in a fair and transparent manner. The parking manager can also reserve parking for high-priority employees or those with disabilities. Eliminate wasted time driving around the car park looking for an empty space, reduce employee frustrations and get the best use of your car park with our easy-to-use parking app.
How Ronspot Works
Solve employee parking issues with a few clicks.
Managing your company's parking spaces is easy with Ronspot.
After onboarding, employees simply install the Ronspot app on their phones. The employee enters their details, loads their credits and can start using the app to reserve parking. 

Reserve parking for management with a simple tap. Just pick a date and the app will allocate a parking spot to them.

If for some reason an employee doesn't need their parking spot, they can release their spot for others to reserve. Any credits spent on a reservation will be refunded to your employee's account.

Employees must have credits to reserve parking spaces. Reserving parking on the same day does not use any credits. This is a great option for those who don't drive to work every day.

When all your parking spaces are reserved, your employees will know they need to find parking elsewhere. This minimises the frustration of an employee arriving at work and driving around to find a spot only to realise that they're all taken. 

If someone has parked in a reserved space, the employee can report a violation on the app. The owner of the vehicle will be emailed and another space will be allocated if there is one available.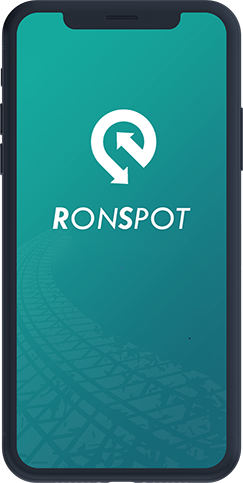 What companies say about our workplace management system
Watch Our Tutorial Videos
Browse our video tutorials for a step-by-step explanation of how the Ronspot app works. If you have any questions, please contact our customer service team.