Android version 10.0.59 – iOS version 6.0.0
The tag filters allows staff to filter desks and parking spaces and desks selecting parameters / attributes to narrow down their research.
Features:
administrators can create a list of tags from the admin panel – the name of each tag being customisable
administrators can assign one or several tags to each desk and parking space
employees simply have to press on the filter icon (bottom right corner) to show the filter selection
filtered spots are shown on both the calendar and map
employees can combine filters (OR condition)
the filter selection is saved in the app and remain on after changing pages or closing the app
Android version 10.0.58 – iOS version 5.0.29
Desks and parking spaces that have been reserved but not checked in after a specific time can now be automatically released for other employees to use.
How it works:
If the check-in option is on, employees with a booking must tap on the check-in button in the app when they arrive to work.
If they don't, they will get a reminder notification (sent after a designated time, for example 9:30) asking them to check in within 30 minutes.
If the employee ignores the notification, his booking for the day will automatically be cancelled and other employees will be able to book his desk or parking space in the app.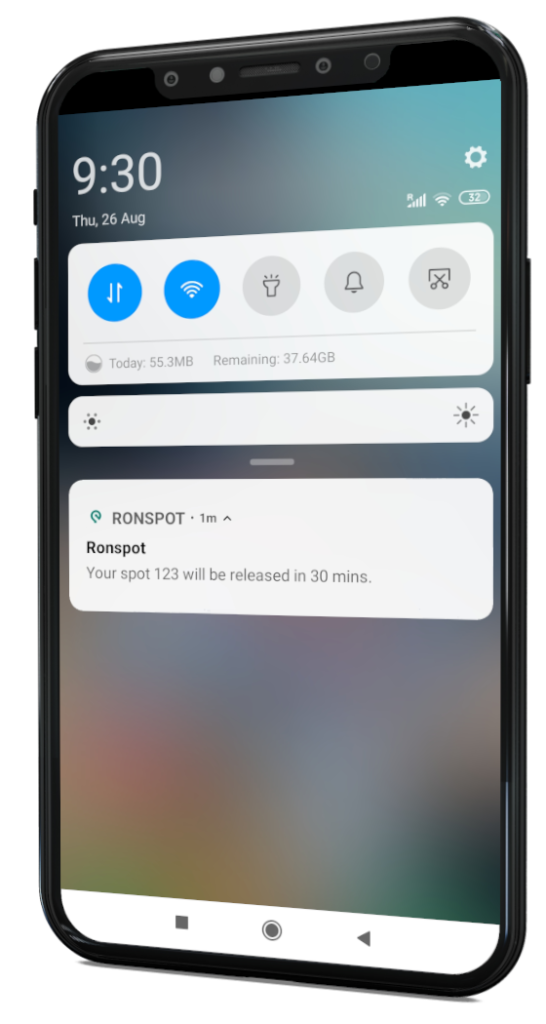 Android version 10.0.57 – iOS version 5.0.28
Administrators can now create teams of employees and appoint one or several leaders for each team.
Team leaders can:
view team members' bookings and credit balance
make bookings on behalf of team members
delete team members' bookings
Android version 10.0.58 – iOS version 5.0.29
The check-in/check-out system allows staff to confirm they have arrived or left the workplace with a tap of a button or by scanning a QR code onsite.
Features:
check-in with a tap of a button or by scanning a QR code onsite
only employees with a booking for the current day can check in
employees can check in and check out several times a day
a check-in reminder can be sent automatically to employees who haven't checked in yet
if no check-in within 60 minutes after receiving the reminder, the desk will be automatically released
QR codes are autogenerated and specific to each spot.