Meeting room booking systems are essential for the modern office. Meeting room booking can be quite tedious. Some companies will use their own booking portal to manage meeting room schedules. These booking portals are often through their staff intranet, or a specific domain for their employees. Typically, the employee will see the name of the meeting room, and the times the room is free to be booked. Then, the employee can book the room for the allocated time. The meeting room is then booked under their name.
Once they have the meeting room booked, they must now send an email, or a teams invite, or a Slack invite, to create a calendar event for all participants. Once invited, employees must confirm their attendance and familiarise themselves with the location of the meeting room.
While this seems like a standard practice for most meeting rooms, there is a better way, like a meeting room booking system. These systems are designed to reduce the number of steps involved in making bookings and to automate the process. The aim with a booking system is to make booking meeting rooms simple, automated, and reduce potential for errors. So, what should you be looking for in a meeting room booking system?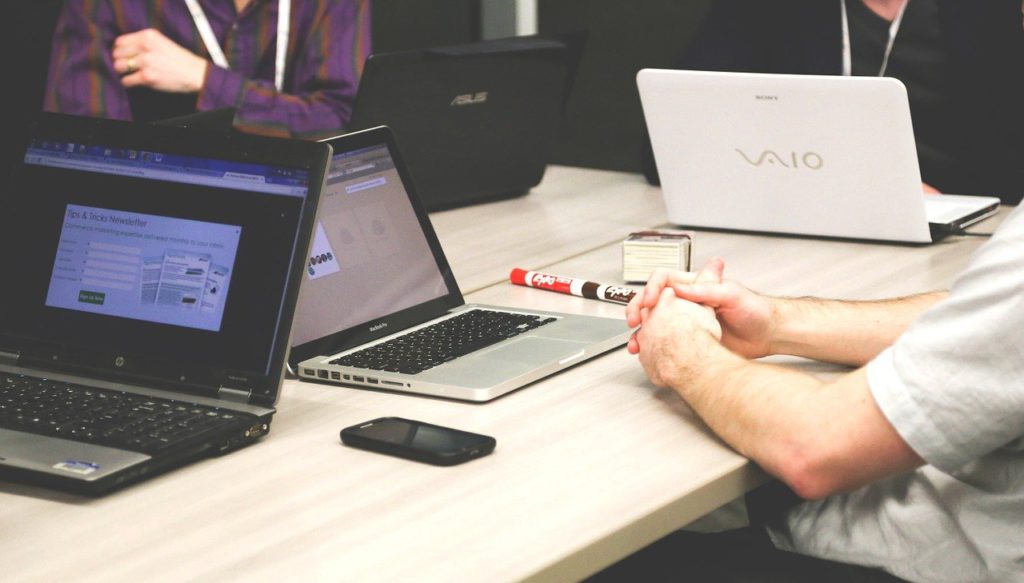 What is a Meeting Room Booking System?
A meeting room booking system is a software/app where employees can easily book their office meeting rooms in real-time. This type of system gives employees a complete view of what meeting rooms are available, the amenities, and capacity of these meeting rooms. Moreover, employees can book a meeting room, and invite guests in one action.
For administrators, and employees in charge of the system, managing the meeting rooms should be simple. The admin should be able to easily create and/or add the meeting rooms to the system. When selecting settings, the admin should be able to set availability, capacity, and other rules around the rooms. Finally, it's important for employees to see what facilities are in the meeting room, i.e. whiteboard, projectors etc. Therefore, admins should be able to add the facilities in each room.
What are the key features to look for in 2022?
Meeting room software has improved greatly over the past few years. Here are the key features to consider when looking for your meeting room booking system this year.
Real Time Mobile and Web Applications
A good meeting room booking system needs to be accessible for employees. Employees will be using the software daily, so it must be simple to use. The best meeting room booking systems will have a mobile and/or web application for employees to login and make their bookings from. These apps should be in real-time, giving employees live and up to date information on which rooms are booked and which rooms are free at a given time.
Inviting Employees to Your Meeting
This feature allows an employee that is booking the meeting room to invite all other attendees from the system. Once the meeting is booked, the attendees will receive an invitation to this meeting. Then, when accepted, attendees will then see this booking in their calendar, and their personal account. Inviting others from the app itself removes the possibility of human error when setting up different meetings on other systems.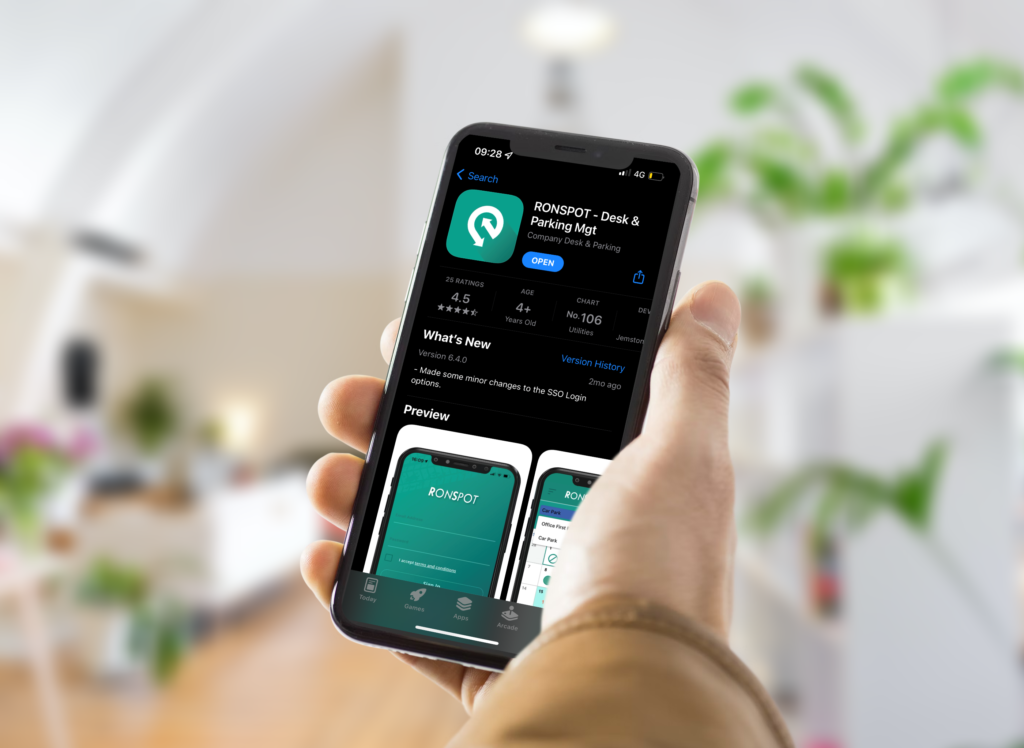 Repeat Meeting Bookings
The best meeting room booking systems understand how teams work. For some teams, meetings are setup on a recurring basis. Some teams may even have a quick meeting, or a huddle everyday to speak about the day. Therefore, a meeting room booking system must be able to manage this. Recurring bookings should be possible on a daily, weekly, or monthly basis. Similarly, a good booking system will allow teams to set end dates for these meetings if they wish. These recurring bookings reduce admin work and improve efficiency.
Interactive Maps/Floorplans
Many employees will know where the meeting rooms are on their floor. Some will know where all meeting rooms are in the building. This is not the case for all employees. Therefore, the best meeting room booking systems will have interactive maps or floorplans. These maps will allow users to visualise the office floor, understand where the room is and make the booking. The map will also allow users to see how the room may be laid out. If users can book from the map, they will be able to understand where the meeting room is quickly.
Integrating with Other Systems
A good system will allow integrations with other systems. Or, even better, a more complete system. For example, most companies managing their meeting rooms, may have desks, or parking spaces that also need to be managed. The best meeting room booking systems will allow companies to manage their entire workplace from the one system. Having a complete system will allow employees to book their parking spot, desk space, and meeting rooms all in the one app. Moreover, these systems will have single sign-on to ensure easy access for the employees.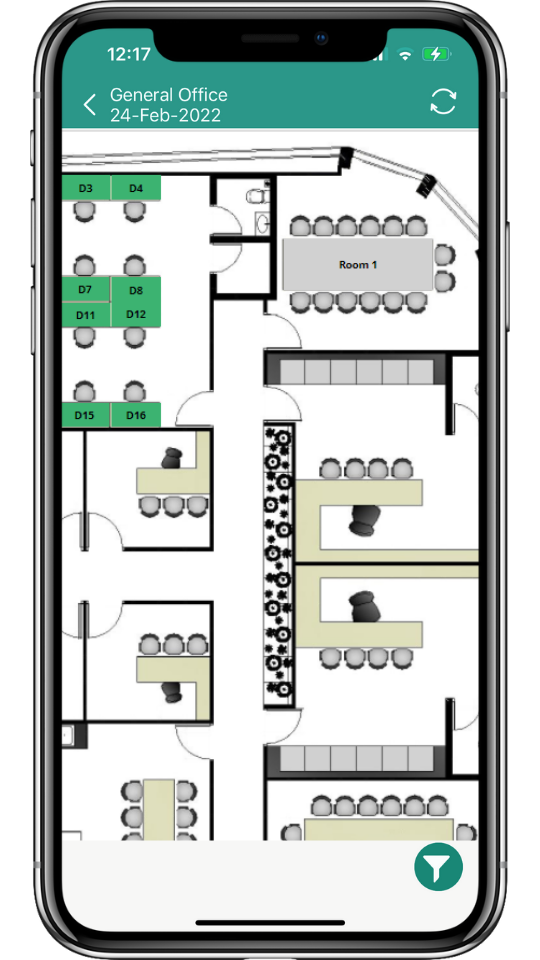 I know what you're thinking, are there any systems out there with this capability? The answer is, yes. If you are looking for a complete meeting room booking system, then Ronspot is the answer.
The Best Meeting Room Booking System
Ronspot is a complete workplace booking system. The meeting room booking system has been developed with all the features you need to manage your rooms in 2022.
As an employer, you want to implement a system that is practical and easy to introduce to the workplace. You will want to make sure the system is of good value to both the team and the organisation. Finally, it's important to maximise efficiency of the meeting rooms. This means making sure they are being utilised to the best of their potential.
As an employee, you want to have a booking system that is simple to use. The system should make the process of booking meeting rooms quick and easy. Employees also want to be able to book where it's convenient for them. This will typically be from their mobile or desktop.
At Ronspot, the system has been designed to make life easy for employers and make booking simple for employees. The system seeks to streamline facilities booking and maximise efficiency.
The Complete Booking System
Ronspot comes equipped with all the functionality mentioned above. In fact, the system is more than just meeting rooms. Companies can use Ronspot to manage their:
Meeting Rooms

Parking Spaces
Ronspot Meeting Room Booking System is designed to make booking meetings simple. Employees will be able to book their meeting room from the app. Moreover, employees will be allowed to invite other staff members to join a meeting – without having to send a separate meeting invite. Finally, the bookings can be added to the employees' calendar to remind them of the meeting.
The booking system allows employees to manage their meetings, desk bookings, parking spot bookings, and lockers all from the one place. Employees can download and use the Ronspot App on their phone to make bookings. Or use the web app on their desktop.
If you are interested in learning more about the Ronspot meeting room booking system, or the Ronspot system in general, you can create a free account today. Once you create your free account, you will be given a 30-day free trial of our Enterprise plan. This will allow you to see how the system works for both admins and employees.
If you want to learn more about the system itself, feel free to book a demo with us. Daire will be more than happy to take you through the system from end-to-end, and find a solution that best suits your team.