Even after making its first appearance back in early 2020, the Coronavirus remains a serious issue for most people in Ireland, even as we approach the end of summertime 2021. It seems as though the storm has been weathered, with nationwide lockdowns and government restrictions helping to ease an unprecedented wave of fear amongst citizens. Additionally, immediate and necessary health measures were ensured by shutting down public spaces and transport, eliminating any hope for increased social interaction. Of course, this was no different for the workplace. Work offices were essentially removed from consideration as remote and hybrid forms of working became more prevalent and essential among the labour force. Now, having navigated our way through the said storm, after eighteen months or so, a final and possible permanent return to the physical workplace is impending.
Though Covid-19 is still a current problem for several countries all around the world, an end is in sight. As vaccines proceed to roll out, and the number of people vaccinated continues to rise higher and higher by the day, many believe the final chapters of the pandemic are being written as we speak. But what does this mean for the society that has to follow this unprecedented event? More significantly, what does this mean for the workplace? How will the workplace in the aftermath of Covid-19 look? One term can essentially answer these all-important questions – social distancing. At the moment, I think it is fair to say that adhering to social distancing procedures is the way forward for the workplace.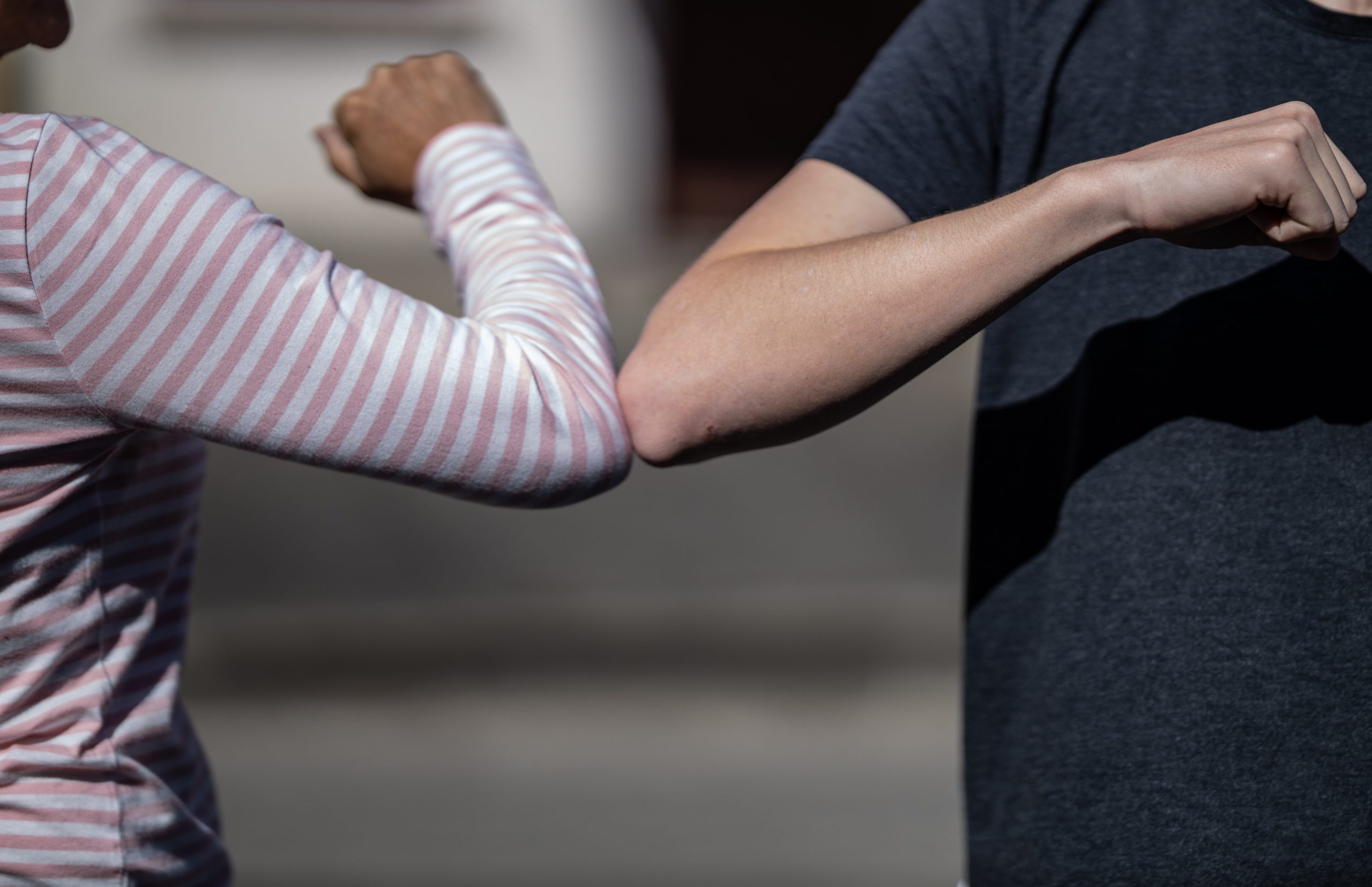 Types of Health Protocols
But what specifically are these health protocols? What are these measures that have to be enforced by employers and adhered to by employees? More importantly, what are the most effective methods to ensure social distancing in the workplace?
Internationally, social distancing has grown to become the new norm, with citizens worldwide being obliged to follow the necessary health protocols. Information from the HSE in the UK states that a distance of 2 metres (or six feet-five inches) apart between two people is most preferable for health concerns. There are a number of other measures anybody can take to prevent the spread of the disease. For example, face masks are probably the most common measure anyone can take to contribute.
The widespread use of face masks has been one of the major factors that has enabled us get through to the final stages of this catastrophic global event. As previously stated, evidence shows that most people who transmit Covid-19 experience mild or no symptoms, but wearing a face mask effectively protects you from potential infection. According to the CDC, one should wash their hands before putting on their mask, wear it in a fashion that covers one's nose, mouth and chin, and avoid touching it for the time that it is being worn. Scientists have established that one can catch Covid-19 through their eyes, mouth and chin, therefore it is advised that people avoid touching these areas with their hands, especially if they are unwashed. Additionally, increased usage of soap, hand sanitiser and wipes have also proven highly effective in combating the virus.
These measures are not only relegated to the average members of the population however, they are also significantly useful in the workspace as well. Hand sanitiser stations have become an all-too common feature of public spaces, most notably in office buildings. Now, workplaces all over the nation have these stations located in almost every section of their premises, from hallways to bathrooms and desk spaces to exits, precautions are being taken in every possible way. Furthermore, greater emphasis has been placed on employees washing their hands as frequently and as thoroughly as possible, along with the usage of disposable rubber gloves. By prioritising these aspects of working life, social distancing in the workplace can be achieved and maintained effectively for as long as necessary.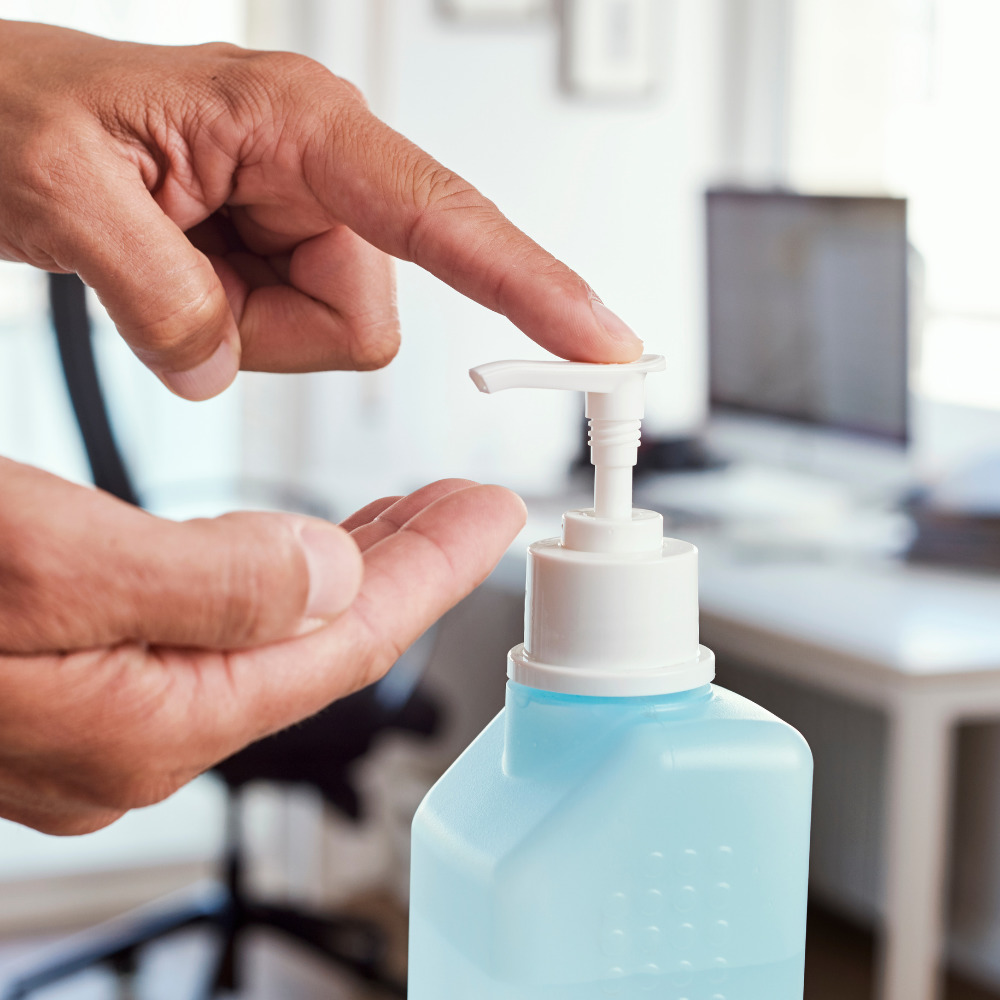 What is Social Distancing?
Social distancing can be defined as a set of protocols put in place to negate the spread of Covid-19. This is done by limiting social contact among people, thereby avoiding close and physical interactions, which, according to the Centres for Disease Control (CDC), is the most effective method of quelling the transmission of the virus. This is significant because according to studies shown, the people who are most likely to accidentally spread the virus are those who exhibit either mild or no symptoms at all. Hence why it is important for citizens to maintain their distance regardless of how well they may feel.
As employees prepare for a gradual return to their workplaces for the first time in over a year, it is important to be aware of how different these workplace they will be returning to really is. Essentially, what is over the horizon for many is a "new" kind of workplace. This workplace is one where social interactions (if they happen at all) are kept to an absolute minimum, one where greater technology is required to sidestep numerous health concerns, for example using technology to communicate one on one instead of in person, and one that places greater emphasis than ever before on the physical and mental conditions of its employees.
This "new" workplace is the current vision for the future, one influenced by strict adherence to social distancing. If this form social distancing is to be achieved in a thorough and effective manner, then a number of health protocols must be followed by both employees and employers alike.
Ronspot
These are just some of the more common methods by which companies can contribute to the decline of Covid-19 infections. However, if social distancing in the workplace is to be ensured in a comprehensive and systematic way, businesses, managers and employees alike are going to have to go one step further. For example, in the workplace, employers can place signs all over their respective establishments reminding their underlings to stay at a minimum of two metres apart. Using black tape to mark work areas suitable for employees has also grown popular within working premises nationwide.
Yet, employee interactions are still an inevitability if an office space is to be shared, however. And as long as this is still the case, no matter how well employers ensure employees adhere to the imperative health protocols, it is still a cause for concern. That is where our company Ronspot comes in. At Ronspot, we have developed a Desk Booking System, a type of hotelling software that allows businesses to reduce their office in the name of health and safety regulations. With this app, an employee planning on coming into the office can book an available desk at any available hour. Once a desk in a particular space has been booked, all other surrounding desks in that same space become unavailable for reservation.
In accordance with this, Ronspot can easily record the information that has been attained from employee bookings, and then generate a cleaning report for the reserved areas. This will allow a team of professional cleaners to thoroughly clean the used areas after the employee has left, reducing any concern that germs may spread as a result.
Competent use of these apps essentially eliminates any potential health fears surrounding the circulation of Covid-19 by completely eschewing extensive social contact, effectively confirming social distancing more or less. When you add in the health measures already in place, those that are adhered to by employees under the supervision of employers, you ensure effective social distancing within the workplace.
Communication
As it has been said, if companies are going to get through these difficult times of uncertainty, social distancing in the workplace is an imperative. In turn, if social distancing in the workplace is going to be achieved as smoothly and as effectively as possible, clear and direct communication is going to be required between employer and employee. It is important that managers don't hold any large group meetings with their workers, giving rise to health concerns, but instead utilise available communication apps such as Zoom and Microsoft Teams. Having such one on one video calls with their employees is a sure way of effectively instructing and indicating future plans in this unclear time. By doing this, the employee is in a much clearer state of mind regarding what is required, what their responsibilities to themselves and to their fellow worker is.
As stated, the new workforce is one that differs greatly from its predecessor, one devoid of social contact and one that places significant emphasis on greater technology usage. If these changes within a company particularly hinder an employee's satisfaction or ability to work, it is important that they are informed as soon and as thoroughly as possible as to why the changes are necessary. For example, if one elderly employee has a difficult time managing Zoom, or some other form of technology that facilitates increased social distancing, they should be instructed by their superiors as to why such changes have been made, and how it contributes to the future fortunes of both the employee and business. Thereby, this clears up a great deal of frustration and confusion, allowing for a healthier workforce to exist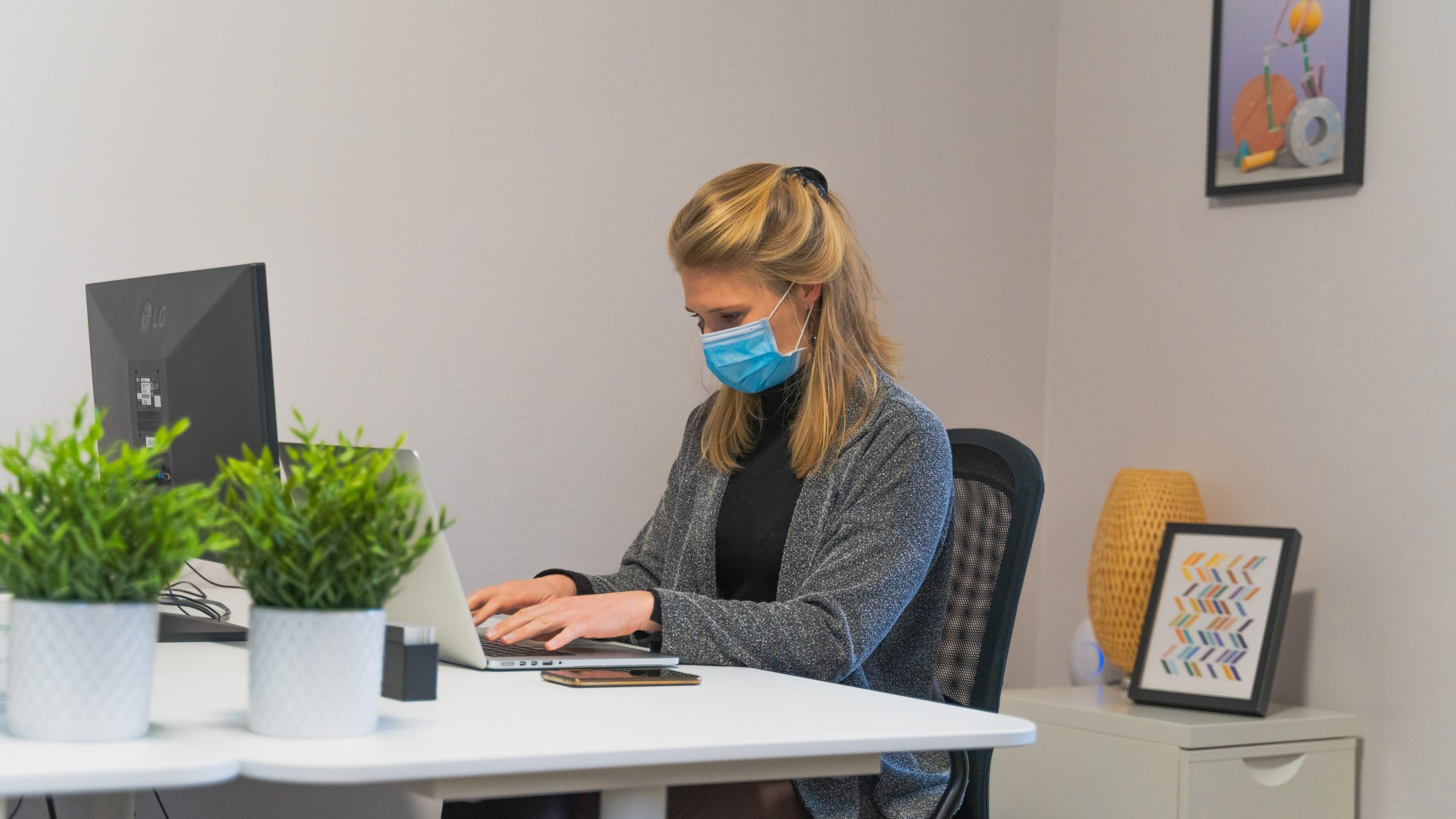 Conclusion
Social distancing is not just one step in maintaining the future productivity and sustainability of the workplace, but it instead provides an entire pathway. It seems a certainty that a workplace adhering to social distancing procedures is the most viable plan for the foreseeable future. We can judge this by looking at how successful the numerous health protocols that come along with this were in quelling the spread of the disease in the infant stages of lockdown.
However, as long as the Coronavirus remains an issue, and until a vaccine that effectively eliminates its existence is invented, it must be combated continuously on a day to day basis. If the bright future currently planned ahead is to come to fruition, unity among the workforce must be achieved. What this means is working together in ensuring such health and personal procedures are adhered to, and that social distancing in the workplace not just happens, but is effective, and ultimately triumphant in the face of all this uncertainty.
Book a Demo today and see how Ronspot can manage social distancing in your office. Choose a time on our calendar below.
Book a Free Demo
Set up a 100% free demo session today to learn how the Ronspot App can transform the well being of your employees.
We will walk you through the app, show you how it works and help you craft configurations in a way that best benefits your organisation.