The phrase social distancing is one so firmly etched into contemporary public consciousnesses that it is almost difficult to remember a time when it was not a relevant topic. Given its impact on an international scale, it is not unfair to state that Covid-19 will be regarded a benchmark in human history, one that will be referred to back for many decades to come. And even though we as a population are yet to witness the complete end to this cataclysmic event, it is already evident from the past few months that the general working public is already learning from it. By adapting and readapting to the unprecedented changes that have arisen, the ever-altering vision of what the future workplace will look like grows ever more distorted, yet ever more exciting as the months develop.
This 'new' excitement is something that we have witnessed first-hand over the past few months in conjunction with workers nationwide returning to their office spaces for the first time since the outbreak. With employees back in their offices once again, a new sense of optimism seems to be spreading in the air. With these returns to the physical workplace, a new form of 'normalcy' returns as well, and they have the strong potential to cement employee satisfaction within companies worldwide, however this has not been without its obstacles.
Capacity Management Post-Covid
One of these obstacles is the methods of capacity management in the post-Covid workplace. How are managers in the workplace prepared to cope with the changes enforced by the new 'normalcy' of a post-Covid world? How can managers and supervisors alike set up their respective workplaces to best suit the physical and mental health of their employees? Above all else, the importance of capacity management cannot be stressed enough. Effective management of office capacity will be vital in ensuring employee satisfaction. It is essential employees be content in returning to the workplace in as sudden a manner in which they left if businesses and companies alike are planning to flourish. In order words, effective office management is a major factor that has the potential to ensure the prosperous future of work environments not just nationwide, but worldwide.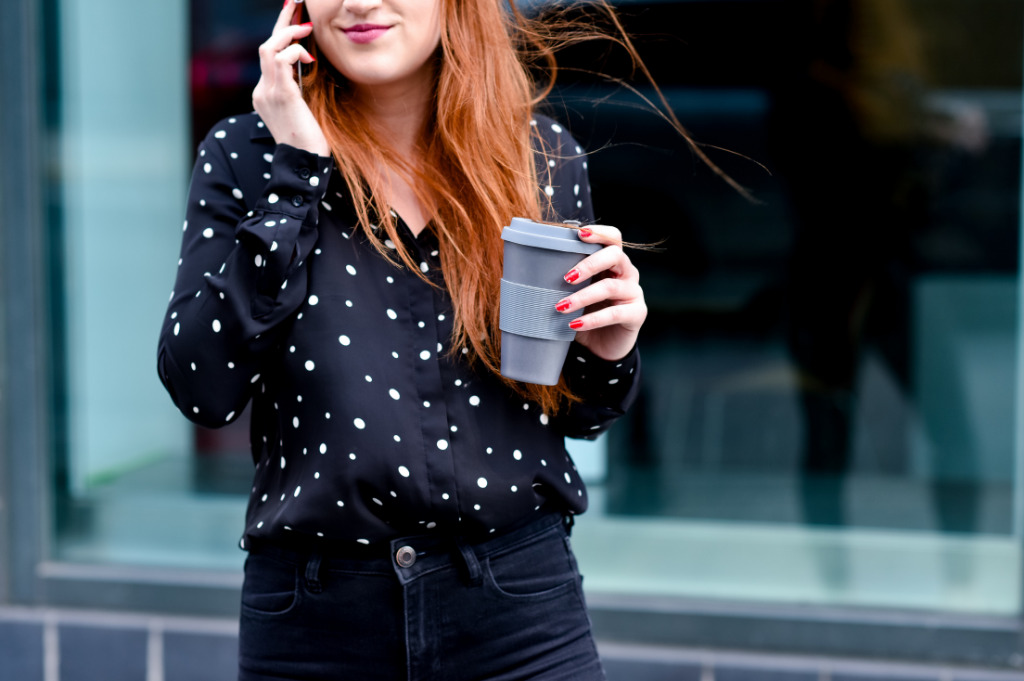 Management Methods
There are a number of methods that can be firmly incorporated into the work schedule which have the potential to prove essential to the prosperity of any office-based business working under Covid-19 health protocols. These include:
Measuring required distances between office spaces
According to the United States health protection agency CDC (Centre for Disease Control), the required distance at which desks should be apart is 6 feet. The HSE (Health Service Executive) in the United Kingdom have echoed this, stating that a distance of 6.5 feet (2 metres) is the most preferable distance to be apart from others.
By spacing office desks apart by at least 2 metres, managers and employees alike can rest easy knowing that their physical health will not be endangered, further enabling a more confident and secure work environment. Any work environment that allows for employees to work undistracted amid this crazy time is a work environment almost destined for great productive success.
If it is impossible to measure a distance of six feet between desks due to limited office space, there are additional options that can be pursued. For example, plexiglass barriers have grown in popularity over the past few months.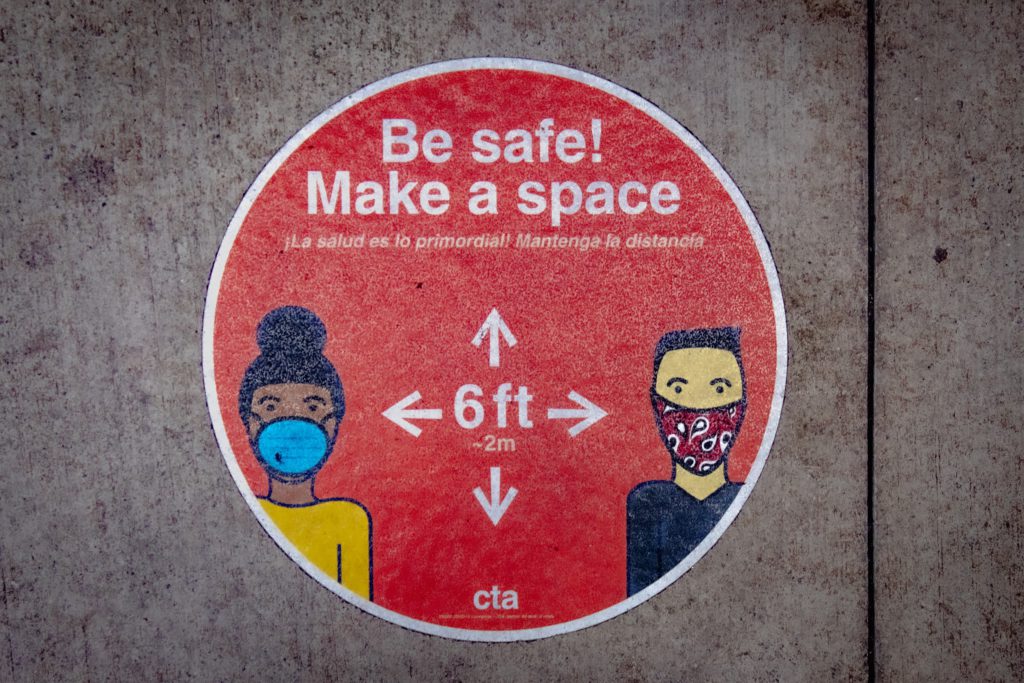 Hand sanitiser stations
The installation of hand sanitiser stations around the office block will be a highly welcomed edition to any work environment. Further eliminating any potential for infection and the spread of bacteria, a large number of prosperous companies worldwide have incorporated this aspect into their office spaces.
If a business is unable to implement this into its setting due to financial constraints, then it is advisable that they find other ways to present widespread access of hand sanitiser to employees. This can be done by simply setting up tables of hand sanitiser within close quarters to employees' desks.
Using signs and other visual cues
Managing hallways and corridors within social distancing boundaries is an aspect that seems rather minor from the outside in comparison to other problems. But this issue becomes a major problem once offices begin to fill up with employees who are moving about at freewill within close quarters. Posting notes, tape marks or other visual cues around the office space has been one of the strong recommendations made by the CDC, and it remains an effective way of managing office capacity.
In order to thoroughly ensure the safety of employees and managers, every detail of the workspace needs to be managed with the utmost care. By witnessing first-hand the extent of this attention to detail from employers (which may include placing black tape on the floor to note where to walk or creating one way lanes in the corridor), employees can leave their homes every morning with an assured sense of calmness knowing they are entering a safe and healthy working environment.
Hot-desking and blended working
Perhaps one of the most efficient methods of maintaining social distancing and effective capacity control, hot desking is the potential future of the workplace within the short run (and perhaps long run too). It involves the allocation of desks to different workers at different times in the day. By definition, it is a hugely useful method of ensuring limited contact among employees, and with the strict supervision of managers, it can easily be achieved within the workplace, contributing to greater capacity management, contributing to a greater, safer work environment.
In addition to hot desking, the embracement of flexible work hours from employees is also a crucial way forward in terms of capacity management. A form of hybrid working, with some employees working from home certain days of the week while others work in the office, and vice versa, will almost certainly prove hugely fruitful in maintaining social distancing and capacity management success.
Ronspot
Guaranteeing the success of hot desking within the workplace is of course not an easy thing. However, here at Ronspot, we have taken the steps to make sure that it is a lot easier than it initially seems. Our user-friendly apps like the Ronspot Desk Booking System put the power in the employees' hands. With this app, employees are able to reserve a particular desk in an office space for a particular period of time, as far as 90 days in advance. During this time, that booked desk is unavailable to anyone else. With this app, cleaning reports can be generated by managers ensuring that the office desks being booked are as clean as protocols require. By allowing employees to shun any unnecessary contact with fellow work colleagues, occupancy in the workplace can be managed effectively and achieved more easily.
With its contribution to these two essential goals, we believe that this app in particular has the potential to aid the future fortunes of offices all around the world, regardless of their physical setups. The significance of social distancing and office capacity management is imperative. Apps like this, in addition to our blended working app, could be vital in achieving long-term health and safety goals.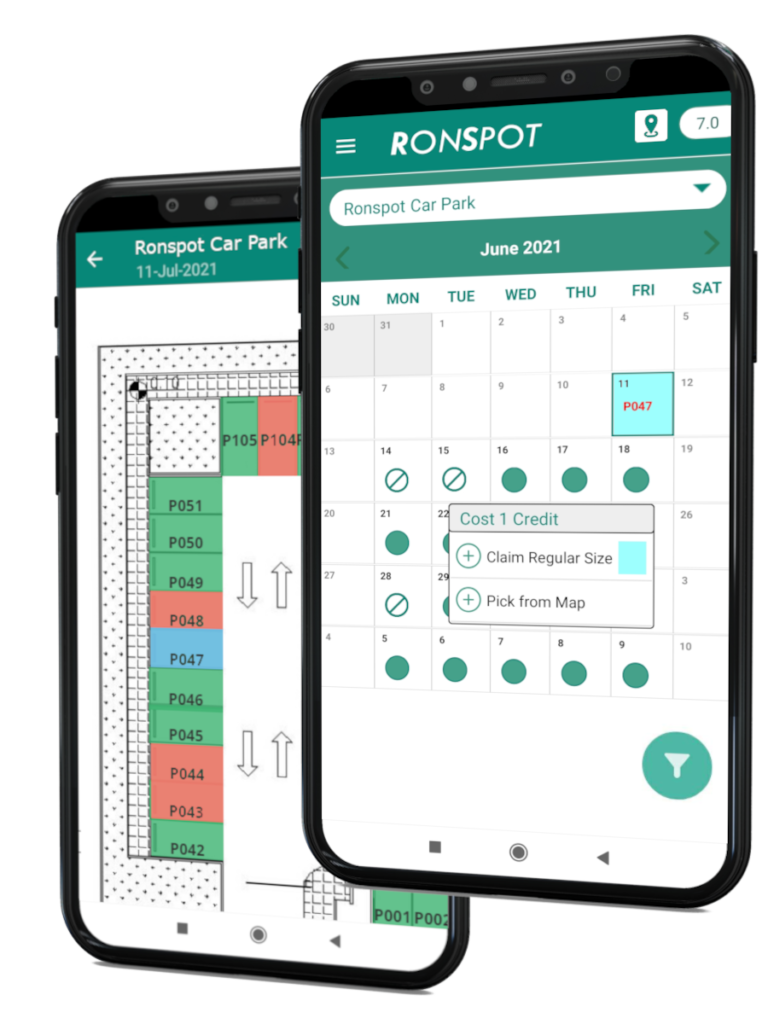 Communication
It will be the role of managers to set a clear vision for the future. Clear communication lines is one of the advantages of office-based working. By being in close quarters with their employees, employers will have the ability to hold impromptu meetings at any time in the day (so long as they adhere to social distancing guidelines). With this, managers have the chance to create stronger communication lines with their workers, explaining to them their clear plans for the still unclear future. However, this is all dependant on a much bigger factor, and that is the motivation and drive of employers in the office. With a strong drive, use of hot desking and a desire to communicate with employees, capacity management can be achieved readily with great effectivity.
Taking advantage of the greater communication possibilities, office-based work will allow for managers to get to know their workers better on a personal level, form stronger one on one relationships. There is real economic benefit to happier relations, with research indicating it leads to higher retention of office talent. The stronger the relations between the two parties are, the more likely an employee will be willing to go along with their superior's major decisions. Managing the occupancy in the workplace is without a doubt one of these major decisions, and employees being on the same terms with employers will be essential in garnering success.
Conclusion
As the weeks turn into months and gradually offices nationwide grow in capacity once again, all businesses need to take into account the drastic differences that will no doubt flood their schedules. Managers, superiors etc. will be faced with some of the most difficult challenges in their careers, in managing and preserving. It is important that plans made in the office focus on the long-term instead of the short-term. If anything has been proven in the past eighteen months, it is that the future is impossible to predict.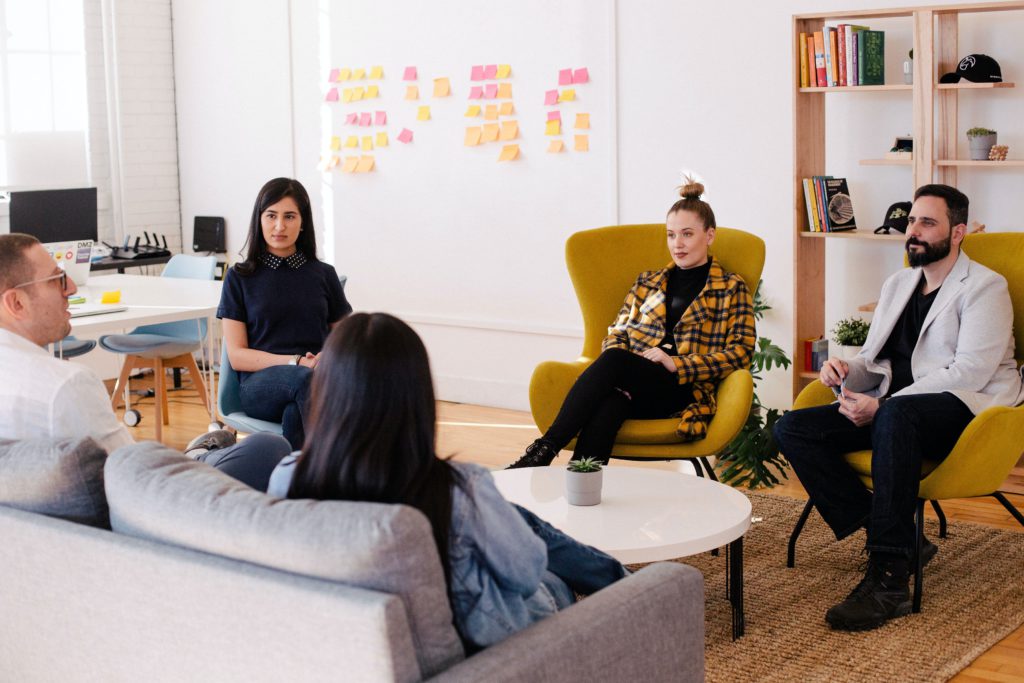 A workplace with healthy employee-employer relations, one that also adheres to strict social distancing guidelines, is almost certainly prepared to deal with any Covid-related problems that may arise. Capacity management, extensive care and the adhering to the aforementioned methods will almost certainly make certain of a company's future success. But it is also the use of apps made by companies like Ronspot that have the potential to contribute wonders, bridging the gap between the old and new physical workplaces.
Surviving and adapting with the changes that come is how we as a population evolve. The future is unclear, but it is exciting. Having navigated our ways through a global pandemic, it seems that the working population has only come back stronger, and more eager to work, invigorated by the changes they will meet upon return.