Can a free desk booking app help companies organise their flexible working? Today, flexible working is the new way of working. This method is being adopted by companies worldwide. Large multinationals like Microsoft, Spotify, Apple, and Uber have all adopted some form of hybrid working. Spotify for example have launched a program called 'My Work Mode' which allows employees and their managers to decide just how much time they need to spend in the office and at home. With large organisations making this decision, naturally, smaller organisations are starting to follow suit. But why?
Listening to Employees
Over the last 6 months, many companies and organisations have been planning their back to work strategy. During this time, companies have made the conscious decision to involve employees. These companies have surveyed staff and spoken to them about how they want to work. Using this information, coupled with published surveys from employees across many countries, companies have decided to adopt flexible working.
Working from home is still important to many employees. However, most employees want a mix of both onsite and work from home. Being able to meet co-workers in the office is a novelty that was lost over the past 12 months. Many workers want the option to go in and work onsite when they wish. This is what underpins flexible working – empowering employees to choose where they want to work each day. Together, employees and their managers can work out a schedule that best suits them.
How to Approach Flexible Working
Once a company decides to adopt a flexible working approach, they must begin preparations for flexible working. The planning phase is very important. This involves putting the process in place for flexible working as well as preparing the physical office for life after covid. This can be quite time consuming for workplace coordinators and IT managers. There is a solution for companies to quickly create a flexible working approach for employees. The solution is a desk booking system, like Ronspot.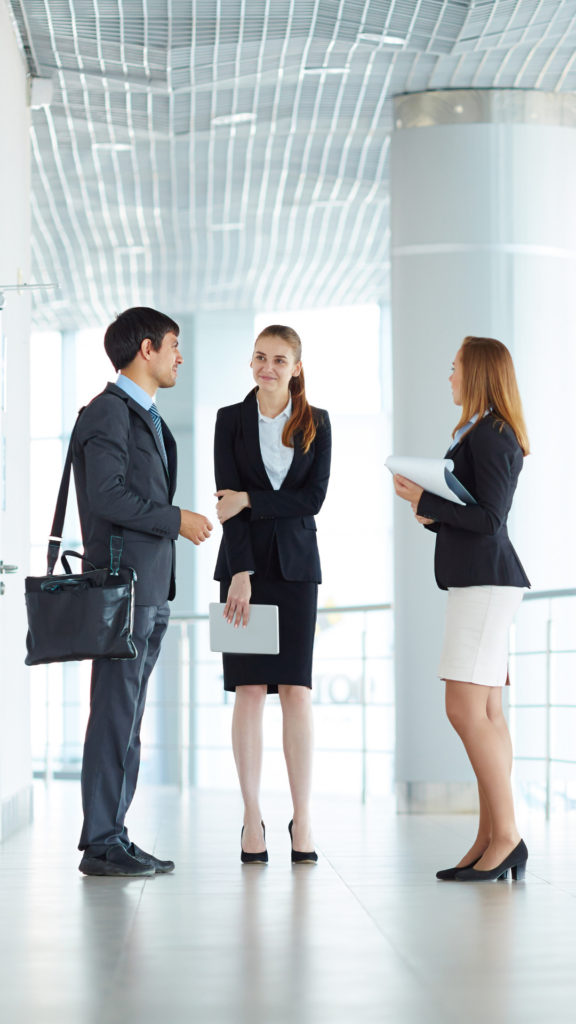 Ronspot is a free desk booking and parking system for businesses who are managing flexible working. The system itself is cloud-based, admins can log into the admin panel on their desktop, whilst employees can make bookings on their mobile. Here is how Ronspot works for employers:
Companies get in touch with Ronspot, decide upon maps and numbers
Ronspot begins onboarding the company
Ronspot trains staff to be administrators and other employees on how to use the system
Employees begin using Ronspot to manage their flexible working each day.
For employees, they can simply:
Download the Ronspot App
Register and login
Begin booking their spots each day in the booking calendar.
The Ronspot system is designed to simplify the process of flexible working for employees and for employers. Employers can manage their flexible working through the desk booking app. The app tracks which employees are in the office each day. This is important for fire safety and for covid safety.
Why choose Ronspot?
There are a lot of important features in the solution to make flexible working easy for companies. These features include:
The live booking availability calendar
This calendar is a real-time booking calendar. Therefore, when viewing the office map, employees can make their desk booking or parking reservation in real time. Additionally, at short notice, if a staff member wants to work in the office, they can book anytime on the same day providing there is availability. Meaning employees can book into the office on the day, which maximizes occupancy and means fair allocation of space.
This feature is perfect for ensuring that those who book a spot to work in the office are in on the day. Employees can scan a QR code onsite to check-in to their desk, using their phone and the Ronspot app. The check-in ensures that employees are using the bookings they have made. This feature can help with flexible working by identifying who is working in the office and who is checking-in at home.
Ronspot Credit System
Ronspot has a credit system to ensure fair allocation for bookings. The credits are not monetary or of value, they are simply used to make bookings. Administrators decide how many credits each employee gets each month (or each week). Using these credits employees make bookings for their desks and/or parking spaces. The credits are refilled monthly or weekly. Credits are used to ensure fair allocation and reduce the chance of employees block booking and not using these bookings.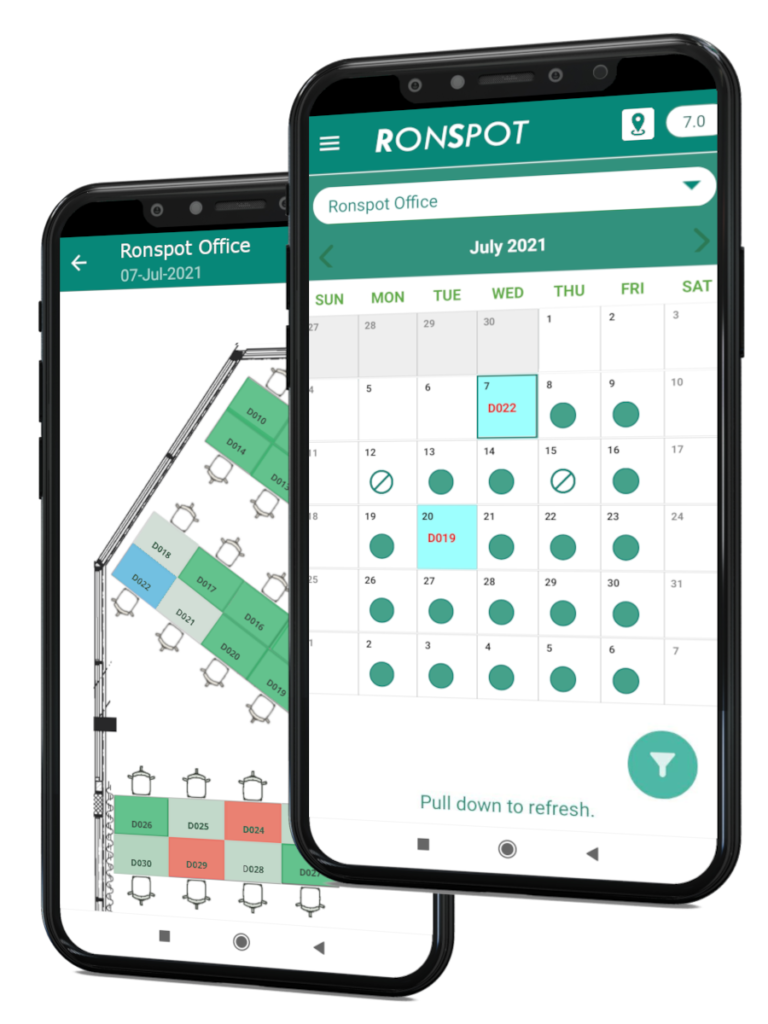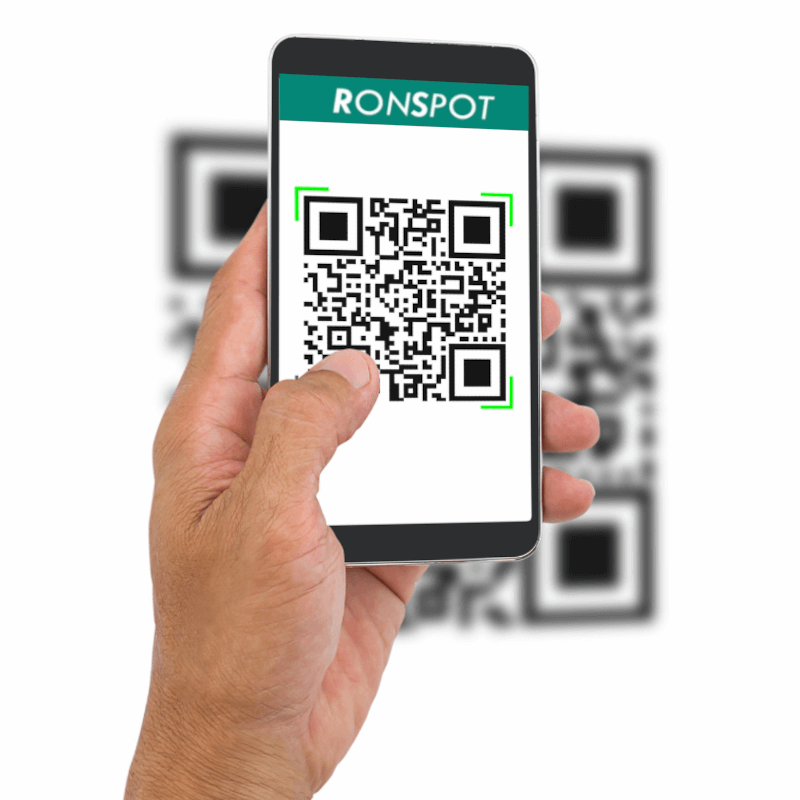 Work Safe in the Office
With Ronspot, flexible working is simple. Moreover, the system has several health and safety features which can also be important for the return to the office. These include:
Social Distancing
Ronspot allows administrators to setup social distancing protocols for employees. This means that employees can only book desks that are socially distanced in the app. For example, if one employee books a desk, all other desks tied to this desk are made unbookable. Social distancing means offices don't need to move around physical office space. Moreover, it keeps workers safe on site.
Capacity Limits
Capacity limits are important for ensuring that there are not too many employees onsite each day. As a precaution to limit the spread of covid, many companies and governments have implemented office capacity limits. For employees, this will mean that once the capacity limit is reached, they will no longer be able to book for that day. For admins, it means an automated method of monitoring workers onsite.
Contact Tracing and Cleaning Reports
Ronspot analytics provides reports on contact tracing and cleaning for covid safety. These reports are important for keeping staff safe when working in the office. Having these reports and measures in place is integral for implementing flexible working.
It's free – Free Desk Booking App
The best part of it all, Ronspot is completely free to use. The Community plan is available today for free. No credit card, no fees just simply register your account today and get started. If you register today, you will get a free one-month trial at Enterprise. With this you will have access to all the features of Ronspot. With Community, you will get all the following benefits:
Book up to 3 days in advance
Unlimited Users
Unlimited Spots
ISO 27001 Accredited Systems
GDPR Compliance
Getting started is simple. Just create a company account and get employees to register for Ronspot. Download the app and get booking. Just click the button below to start registering your account.