Last year, as vaccination rates improved across the world, offices began to reopen. Many of these offices reopened to employees for a few days a week. The most popular method being the 3-2 method. This was 3 days from home, 2 days in the office, or visa versa. Companies worldwide have begun to allow workers to work both from home and in the office. This is known as hybrid working.
Take a look at the guide outlined below for some help with your hybrid working.

Hybrid Working in 2022
This popular working arrangement has been trialled and tested over the past 12 months. The result has been quite interesting too. Employees are enjoying the freedom of hybrid working. If we look at the past 2 years, we can create a hypothesis for why this is the case.
COVID made people realise the time spent commuting to and from work. [Forbes]
During the pandemic, companies realised they can trust employees to work from home
For many employees, they realised they could easily work from home
Post-pandemic, some employees missed the experience of working in the office
Some employees missed the experience of working with others
It could be said that any, or all of the above could contribute to the demand for hybrid working today. In 2022, companies are being encouraged by their employees to adopt hybrid working. But what are the benefits of hybrid working?
The Benefits of Hybrid Working
Hybrid working is not popular for no reason. There are plenty of benefits for both employees and companies when hybrid working. In fact, the benefits for companies could be astronomical, depending on their current situation. See below:
Employees save time & money
Previously, employees would spend 5 days a week, commuting to work. This requires their time and money. However, if they work from home, no commute. More time to spend with their family. More time to spend on themselves. A person's time is their most valuable resource.
Giving employees the choice can improve satisfaction
Allowing employees to choose when they work from home and when they work in the office is a great privilege. Employees will recognise this. Employees may sleep-in; they may wake up and feel like they don't want to be in the office. This is natural. Giving them flexibility will improve their job satisfaction.
Companies can grow without real-estate
For a growing company, the biggest expense can often be rent or lease. Finding these offices takes time too. However, with hybrid working, this is no longer the case. With less people using the office daily, this creates more space to hire employees. Now companies can have more employees than their office space would allow, and provided they manage this correctly, have the perfect fit.
Companies can reduce real-estate size
Now that employees are not in the office every day, this will result in free spaces. For some companies, this will mean their office is not at 100% capacity. Therefore, this can give the company the option to reduce their office real-estate. Reducing office size can reduce expenses for the company. It can be difficult to measure the occupancy, but there are solutions available to help with managing hybrid working.
The benefits of hybrid working is clear. It should be mentioned, there are some challenges when managing hybrid working. See these below: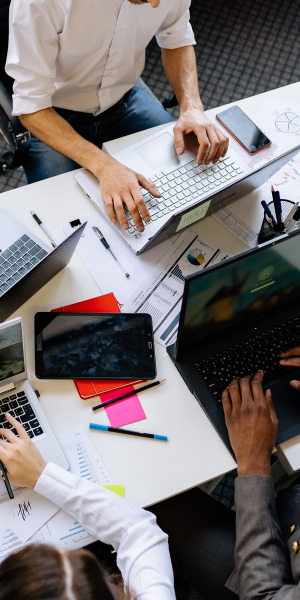 Challenges of Hybrid Working
The shift to hybrid working
For some employees, shifting to hybrid working can be tough. But not everyone will have to hybrid work. Companies can manage this by allowing these employees to work full-time in the office. On the other hand, some workers may prefer to be remote only. With these workers, you can try the approach spoken about in this previous blog – How to Encourage Employees to Come Back to the Office
Planning and monitoring hybrid working
Moving to hybrid working requires planning. Especially if you plan on measuring things like office capacity and space usage. Without a system in place to help with this process, hybrid working can becoming a tough task. We'll get into the systems you can use later in this guide.
Building trust with employees
Since the pandemic, many employees have found they work well from home. In some cases, some workers are even more productive. This is quite counteractive thinking for companies. Therefore, companies must build a trust with employees, so that they will continue to work productively from home. Without trust, the employee relationship is weak and employees value this.
Preparing employees for hybrid working
Once you have decided to adopt hybrid working, you must prepare your employees. This means providing them with the means to do their job from home. They must also be informed on how the process will work. How often they are asked to be onsite, how to decide what days to work from home etc. All this should be outlined before beginning the process.
There are some challenges to hybrid working, but with the right process in place it is simple. Even more so, it can be made increasingly simple by a hybrid working solution. These solutions can help manage both your employees and your facilities (like desks and meeting rooms). Take a look at how these systems can help below.
Since offices have reopened, companies have been tasked with bringing employees back to work safely. With this, hybrid working solutions have made this much easier. These solutions allow companies to empower employees to book their space at work. This can be desk space, parking spot, or meeting rooms. The system reduces admin work, automates employee scheduling, and makes life easier for all involved.
How do these systems work?
Hybrid working systems are quite simple. The most efficient way is for companies to use a solution, like Ronspot, to manage their spots. Ronspot allows companies to manage their space, and empower employees to start hybrid working. That's not all, the functionality of the system makes it ideal for companies of all sizes.
The process is simple:
Onboard the solution
The first step is deciding what exactly the company wishes to manage. Desking, parking, meeting rooms, or all three? Once the decision is made, and the numbers are agreed on, onboarding is simple. Company maps are uploaded, spots are assigned and numbered, employees register/login, and staff are trained on the system.
Training Employees
Ronspot offers complete training on the system for the company admins who will manage the system, and the employees who will use the system. The admin training will walk the administrators through the 'Admin Panel'. The admin panel makes it simple for admins to edit zones, set rules for employees, and give team leaders roles.
For employees, they will be shown how to use the app. How to make bookings, and how to navigate the Mobile and Desktop App. The system is so simple to use, bookings can be made in 3 taps.
Measure the efficiency
Efficiency is key in business. Space management and office usage is an important area of efficiency. The beauty of these hybrid working systems is the ability to measure your office efficiency. These systems measure the bookings made, the space used, app activity, booking forecasts, and booking demand. In measuring demand, forecasts, and activity, companies can make better decision on how they use their space.
Take for example, a company identify that 10% of their desks go unused on average weekly. That is 10% of wasted real-estate space. With this information, the company can identify a better use for this space. They may choose to build more meeting rooms, create shared spaces, or find another use for the spaces. In reality, 10% of unused space is 10% of the lease payment that is a sunk cost.
Make life easier for employees
These systems make life easier for company employees. For the company admins, they can reduce the amount of admin they do, planning schedules and dealing with other issues. Whilst employees are empowered to choose when they book into the office. The system is easy to use, and Ronspot offer user training to show employees how simple the system is to use.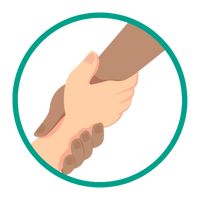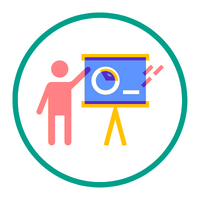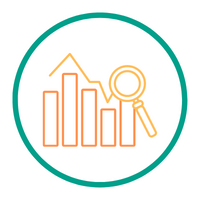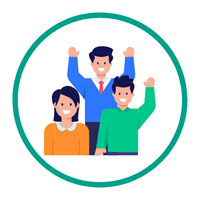 Are you interested in a hybrid solution?
Ronspot is a feature rich solution for managing your hybrid workplace. It allows you to bring employees back to work safely and allow them to flexibly work. The system creates flexibility across desking, parking, meeting room management, locker management, and visitor management.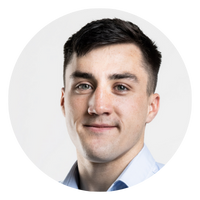 Book a Call with Daire
To see the system in action, book a call with our team today. We'll take you through how Ronspot could work with your business.