Ronspot have raised a €1.1 million investment to expand operations and continue to scale the business globally.
The team at Ronspot are delighted to announce the company has raised €1.1 million in investment funding. The news follows the recent dramatic growth in the hybrid working and space management market. This investment is being led by Dublin-based Furthr VC (formally DBIC Ventures) and includes the HBAN Angel Network and Enterprise Ireland.
Starting out as a corporate parking management solution in 2018, Ronspot has evolved to a 3-in-1 hybrid workplace management solution designed to make hybrid working easy, as well as enforcing efficiency in the workplace. From three customers, in two countries in 2018, to more than 200 customers in over 30 countries today, Ronspot has continued to accelerate its growth.
Michael Furey, CEO of Ronspot said "The past 4 years have taught us a lot, but for me, I learned the importance of having a long-term plan with a well organised and motivated team. For Ronspot, the customer really is king. And in order to manage and support our customers we need to be well resourced and staffed.
We are delighted to have Further VC, Halo Business Angel Network (HBAN), and Enterprise Ireland on board with their investment. Their support in the company is sincerely appreciated. Furthermore, we want to thank our legal team at LK Shields Solicitors for their hard work and help throughout the process. To WestBIC Business & Innovation Centre,  we are extremely grateful for their valuable advice and support throughout this process.
We are grateful to iHub at the Atlantic Technological University, in Galway for giving us a space to learn and grow. I and the team have also benefited from Enterprise Ireland programs such as New Frontiers and the Enter the Eurozone."
Michael also added, "Additionally, organisations are starting to review their real estate commitments with an eye on how they can reduce building footprint and its associated costs while at the same time increasing their head count with more intelligent management of their office spaces. With the days of  'one desk – one employee' a thing of the past for many, it's important that these resources are utilised more effectively in the future."
It's clear that hybrid working is here to stay. Now the challenge for businesses is managing this new way of working.
How the system has improved
Ronspot has continued to evolve since the first phase of its development. Now, the system manages parking, desking, and meeting rooms – as well as visitor management and other resources (lockers, bikes, etc). Adding these new modules have allowed us to become a more rounded space management system. The focus in the past couple of years has been to create a unified system for companies to manage their bookable resources. Crucially, with Ronspot, you don't need multiple systems to manage your office assets.
Within the system, we have added numerous new features to make life easy for administrators and employees. Groups, Teams, Employee Scheduling, Recurring Bookings, Single Sign-On, and Parking Barrier and Camera Integrations to name a few have been added over the past two years. These features have given our customers more control over their spaces and employee scheduling. Therefore, providing a system that works seamlessly for their employees.
Software Integrations will continue to form an important part of our future product roadmap. Originally, the first integration was with ANPR Camera systems for parking management. Now, we have added a host of new integrations, primarily on the software side of things, like desk busy lights, desk sensors, and HR software integrations. These integrations are something we will continue to build on into the future.
Moreover, the mobile app has been given a re-design from the ground up, making it much easier and intuitive to use. We know how important it is for our customers that the employee has a positive experience while using the system. Currently, the team are working hard on updating the admin panel in a similar way. With the aim of this update being to improve the look and feel of the system for administrators.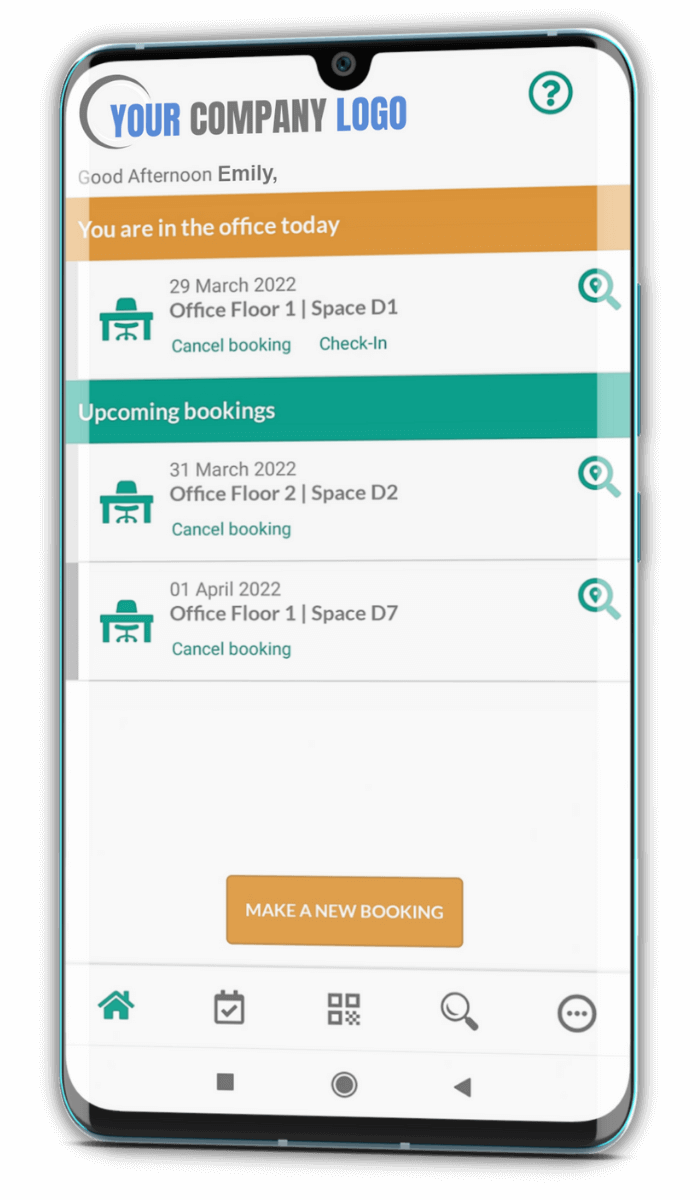 How our team has grown
In addition to innovations and improvements to the system, we have also grown our team. In January 2020, Ronspot had four employees. Today, Ronspot has grown to be a team of 21. Our office operations team has grown here in Ireland and Europe. While our engineering team has more than doubled since 2020. We have built a team of hardworking, and dedicated individuals who are committed to the start-up journey. Our team has become more rounded, and much more specialised in the work we do. This is reflected in how the business has grown in recent years.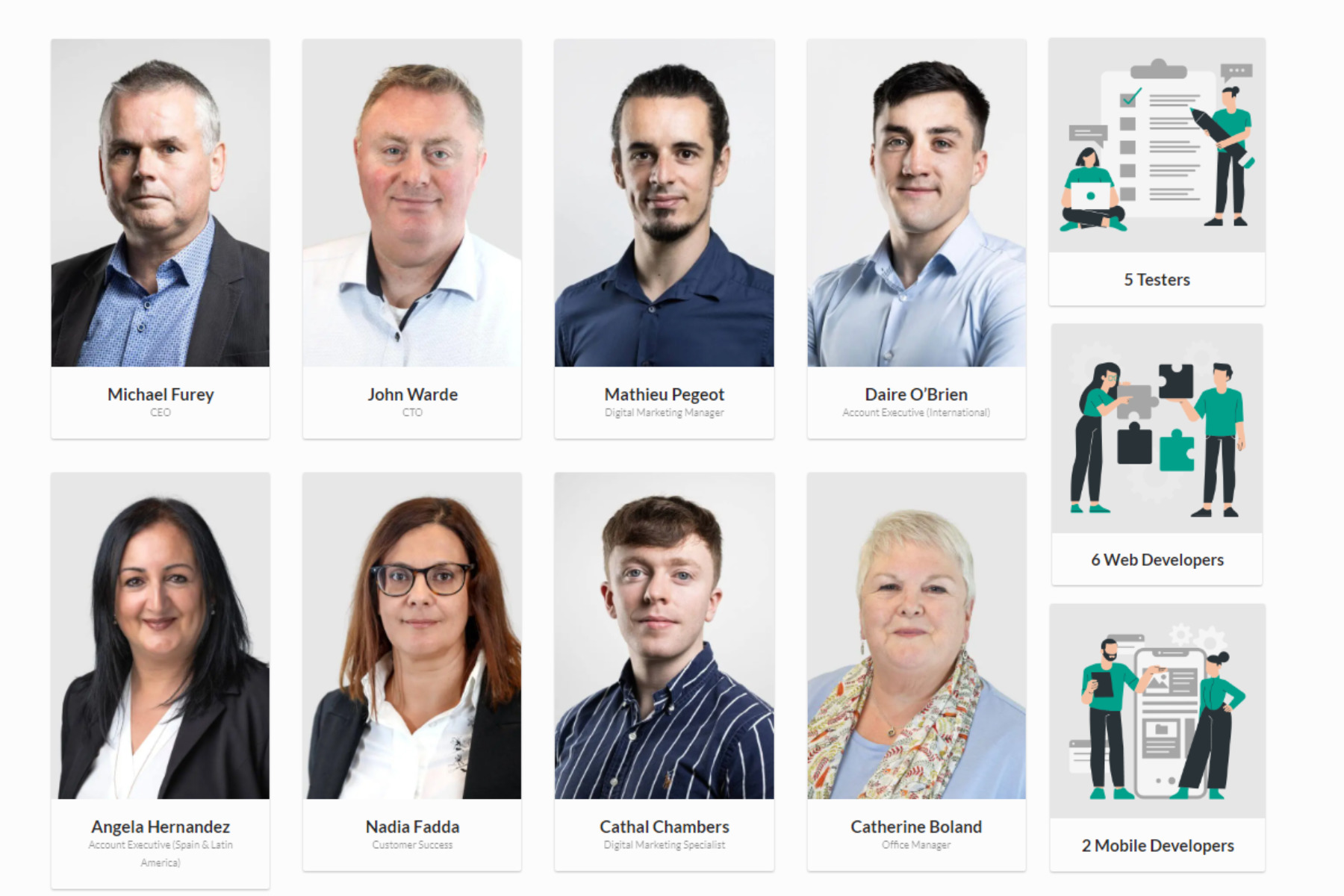 Following the announcement of this investment, we are delighted to say we plan to hire 10 new employees in the next 18 months to join the team. The jobs will be created in our sales, marketing, customer success, data security, and human resources teams. To keep up to date on our job listings, follow us on LinkedIn, or visit our website here to see the roles.
Planning for the future
Looking forward from here, this investment allows Ronspot to plan its growth strategy for the next three years and beyond. In this new hybrid workplace that has resulted from the COVID pandemic, organisations are more aware of the need to provide flexible home working and office attendance solutions. Retaining staff and attracting new talent is a major issue for companies globally. To achieve this strategic goal, it is important that a flexible blended solution is available to facilitate the needs of companies and employees alike and Ronspot provides that solution to companies around the globe.
The next 12 months for Ronspot is poised to be an exciting time in the company's growth.
The team is looking forward to the challenge!