Introduction
It's been more than eighteen months since the Coronavirus took the world by storm and caused a global standstill for the first time in over a century. The Covid-19 pandemic has forced profound changes in almost every public aspect we have grown accustomed to. From city transport to social interactions, so many sections of daily life have been effected in terms of the way we view and manage them. People themselves have had to alter their own ways in order to adapt and evolve with these most challenging times.
But what have the financial repercussions of the pandemic been? The real estate market is usually a good indicator of contemporary economic times. The lower prices fall, the stronger the likelihood for economic turmoil. In this regard it could be argued that the market is something of a litmus test for the economy. One could not be blamed for thinking a global pandemic would lead to a dramatic decline in real estate prices. Thereby, damaging the economy and preventing any potential surge for at least the foreseeable future. But it has not been that way at all, in fact it has almost been the exact opposite.
Prices Increasing
Within the richest countries of the OECD (Organisation for Economic Co-operation and Development), there has occurred a sharp increase in the prices of real estate. In fact, a notable increase of 4% was the recorded figure. Even more notable was the fact that rates accelerated faster in Europe and the United States. In Europe for example, prices rose by 5.5%, yet the figures grow even more interesting when you look further. Real Capital Analytics, a leading authority firm on real estate market trends, reported that Europe's residential market investment had reached a record 30%. This indicates less than a third of all acquisition activity worldwide, with Europe tripling their 2015 figure of 10%.
But what has led to this unpredictable rise? And more importantly, now that it's here, how can it be managed in the grander schemes?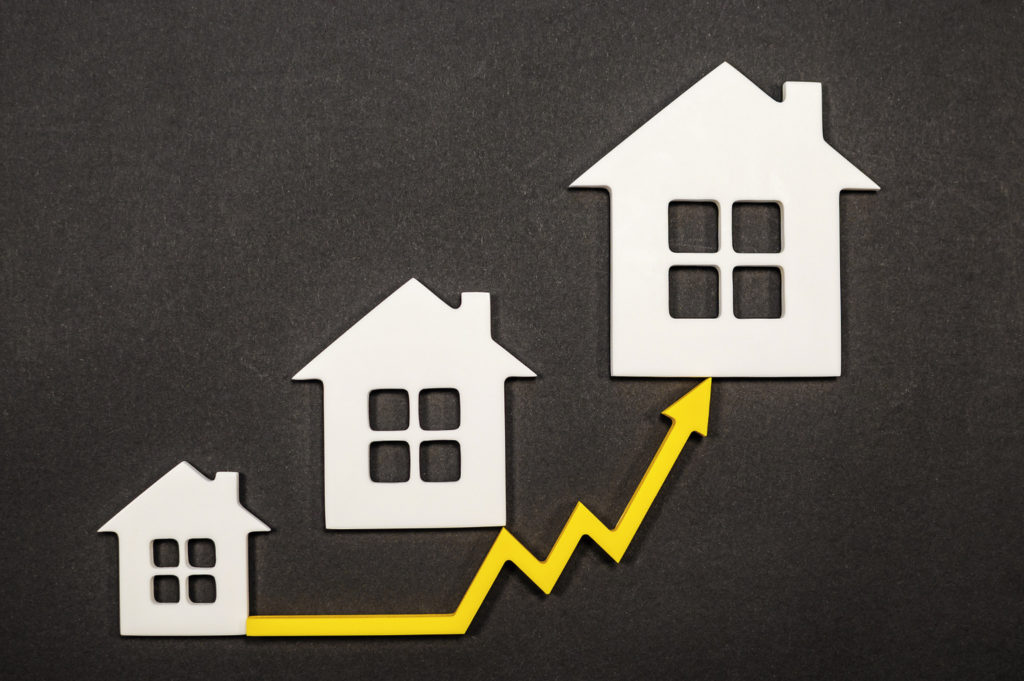 Causes
In order to fully understand the answers to these questions, one must look in depth at the different individual countries affected. Interestingly, many of these countries, some of which boast different economies, i.e. capitalist (United States) and mixed economy (Ireland), are suffering from this unstable rise for very similar reasons.
United Kingdom
Explaining this rise is difficult, however one attributable factor is the nationwide shift in property preferences. Following the outbreak of Covid-19, city centre apartments declined in popularity, with buyers instead preferring to move into less urban areas. Nationwide's chief economist John Gardener echoed this, saying that the "changing preferences were driving the market forward." He also made reference to the tax breaks introduced in the UK during the pandemic, and spoke about how this further enabled the acceleration of this drive. This was exacerbated even further when these breaks were extended beyond their initial time by the government. As housing prices rise, so too will other aspects of real estate, i.e. office spaces, which have grown increasingly in price.
According to June 2021 Land Registry Data, real estate prices in the UK rose by a staggering 8.0%. In detailing this statistic, reported by leading property sales site Rightmove, it was pointed out that London was no longer the most expensive property sales destination in the country. Instead that title went to the southwestern county of Cornwall. Despite this, it was reported that London remains the most expensive city to rent out office spaces. According to statistics taken during the fourth quarter of 2020, one square metre per year cost an estimated 1,341 euros. This figure boasts a quite comfortable lead over the next most expensive European city to rent office spaces, Paris, where the rental price lay at 900 euros per square meter a year.
United States
A similar story is occurring in the United States, one of the world's largest real estate markets. In terms of rates, the country is up 8.4% in comparison to the previous year, however for reasons different not quite the same. Thomas Wade, a director at the American Action Forum, stated with certainty that rising demand for property was influenced in part by low mortgage prices, a historic trademark of the United States's real estate market. At the moment, interest rates are at an all-time low, enabling people to buy and rent out different properties while their monthly payments remain the same. When considering this and seeing how it applies to many countries worldwide, it seems rather clear why the real estate market is the way it is, rising at an the unstable rate it is.
In spite of this however, the country's real estate supply boasts strong contrasting figures. New builds have been hindered significantly over the past year and a half, accounting for the sharp decline in supply despite existing demands. A number of factors have contributed to this state of supply, the most notable being the loss of labour, rising construction prices and exclusionary zoning.
Regardless of their ominous nature, these figures may merely indicate a temporary state of instability. The historically low mortgages of the past every day are becoming just that, a thing of the past. They are increasing steadily, as are supply figures across the United States, suggesting strongly that there will be greater stability brought to the real estate market in the near future.
Ireland
Given the situations in the U.S. and the UK, it may be unsurprising to learn that Ireland underwent similar rises in real estate prices, a 7% increase to be exact. In keeping up with this correlation, the supply story in America bears some semblance to Ireland's situation. Simply, the supply in Ireland is too low to meet the growing demands of the real estate market, and that has arguably been the biggest factor dictating these rising factors across the world. In the list of most expensive rental price cities in Europe, Dublin ranked fourth, their office spaces costing 655 euros per square meter per year.
The construction sector in Ireland was suspended for an extended period of time in conjunction with Covid-19's outbreak, which initially seemed to spell nothing but economic turmoil. However, in spite of this, Ireland's total output of units tallied a little less than 21,000, almost equalling the previous year's total. However, estimates analysing the supply crisis indicate that a number of 35,000 units would be the minimum amount needed in order to sustain a balance, making this seemingly impressive figure still mediocre.
Even still, like in America, while these statistics, particularly on the supply side, do seem worrying, there is potential for future steadiness. The context of Ireland's construction sector being temporarily closed down is significant. Even in spite of this, the country was able to produce a units build total equal to the previous year. Without the suspension, who knows what the figure could be? Could it be equal to the 35,000 needed to fulfil the balance of demand? Only time will tell, as 2022 draws ever nearer.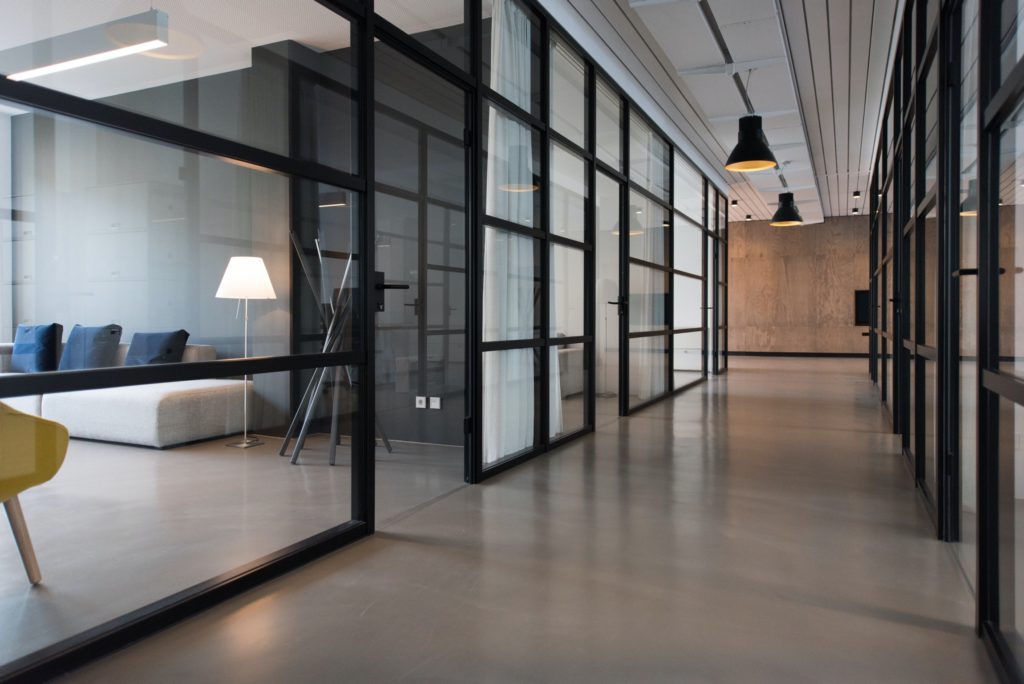 Management methods
A number of possible approaches have been put forward over the past few months in the hopes of managing the real estate market crisis. Increasing interest rates in wake of high demand seems to be the most common solution coming from economists and experts alike. Examining the impact these low interest rates have had in the United States, it seems like the most appropriate, and obvious, solution. But what about the approaches that are in the hands of businesses and companies alike, more specifically, the managers and superiors of companies. What can they do to combat these high prices within their own premises?
Ronspot
One of the problems with post-Covid workplaces is the waste of office space. Many businesses have split their workforce apart, for example with 50% working from home and the other 50% working in the office certain days, and vice versa. Given how much an office space costs, especially within Ireland (again with Dublin ranking as the fourth most expensive city in Europe to rent offices in), it seems unsustainable for businesses to fork out such large amounts of their own revenue for only half of their office space.
Make Better Data Driven Decisions on Real Estate
Instead of paying these high real estate costs, businesses could better manage their space and occupancy with Ronspot. Ronspot is the perfect employee booking system for offices where there are more employees than there are desks or parking spots. With Ronspot, employers can ensure they are maximising their office occupancy. In any case where this office space is not being occupied, Ronspot records the daily occupancy rates. This is measured in the analytics feature. Here offices can understand their occupancy levels and make better data-driven decisions on real estate requirements. For example, if there is only 80% occupancy in the office each day (on average), it may be time to reduce the real estate being used by the company. The company is therefore paying for 20% of unused office space each day, not to mention overheads. Ronspot is there to make sure that organisations have the data to make these informed decisions.
At Ronspot, we put the health of our employees first. That is why we have put the work in to create some essential tools that have the potential to help with this problem. Here, we provide users with easily accessible, easy to use apps. For example, with our Hot Desk Booking System, employees will be able to book any available desks in their workplace, reserving their office space to do their working hours. They can do this as far back as 90 days in advance, and when they have booked their desk for certain hours, no one else can use this desk during that time, thereby eschewing any potential for unwanted social contact.
Employee Safety is Key
It is the role of the employer to set up their work offices to fully ensure the safety of their employees. This will include setting the desks apart by at least two metres, placing black tape or some kind of visual indicator of where to walk. By redesigning their offices in more social distancing friendly ways, employers will be able to maximise office capacity, while more importantly prioritising the safety of employees. In light of these changes to the office space, and with the employment of Ronspot, employees can leave their houses with a peaceful mind knowing that they will be able to return home every day in full health.
We at Ronspot are proud of the apps we have created, more importantly, we believe they have the potential to assist in combating the numerous new issues that have popped up in the post-Covid workplace. In the midst of this real estate crisis, it's significant that businesses (most of which are already likely damaged financially by the pandemic) ensure they are able to cope with heavy prices. By using our apps, and by ensuring their workplaces are social distance-friendly, we believe serious progress can be made by companies, both in health and financial sectors. Thereby, securing the fortunes of the foreseeable future in our workplaces, not just on a nation level, but a global level too.