The way we work has changed drastically in the past two years. Once, offices were full, from morning to evening, Monday to Friday. Remote working or working from home was an option taken by less than 1% of workers. Today, the landscape is very different. Employees want to choose how they work, which has led to the growth of hybrid working and the need for a desk booking system.  
In this article, we will help you understand what to look for in a desk booking system. The features to consider, the errors companies make when researching, and finally how to ensure a successful implementation.  
You can use this table of contents to jump to a specific section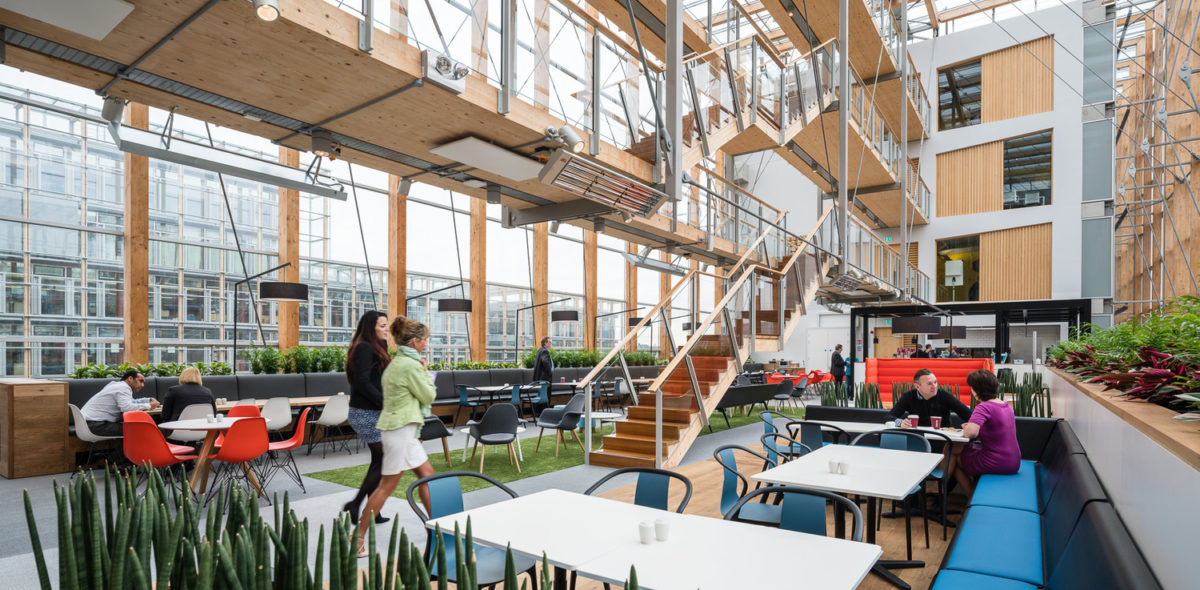 Identifying your goals

 
Choosing a desk booking system can be a challenge. There are quite a few things to consider. However, it's important to start the search for a system by identifying your goals. These goals will help you understand after 6 months, 1 year, 3 years, how the system is working for you. Some common goals you might be looking to achieve are: 
Optimising your office space and maximising usage

 

Reducing admin for office managers and facilities teams

 

Automating desk, rooms, and resource booking

 

Increasing office occupancy

 

Facilitating hybrid working for your employees

 

Ensuring teams can collaborate efficiently together

 

Managing demand for your office desks

 

Identifying opportunities to reduce office space

 
By setting goals, it provides you and your organisation with a method to measure the success of the desk booking system you choose. This is an important step in the research process, because these goals will guide your research. Once you have decided on the goals your organisation wants to achieve it is time to plan the research phase.  
Desk booking system research phase

 
Just like implementing any other solution in your organisation, you must undertake some research. But what exactly are you looking for? Using your goals as a guide, you can identify the features you require in your desk booking system. Here are the key features you need to look for in your desk booking system.  
Live/Real

-time booking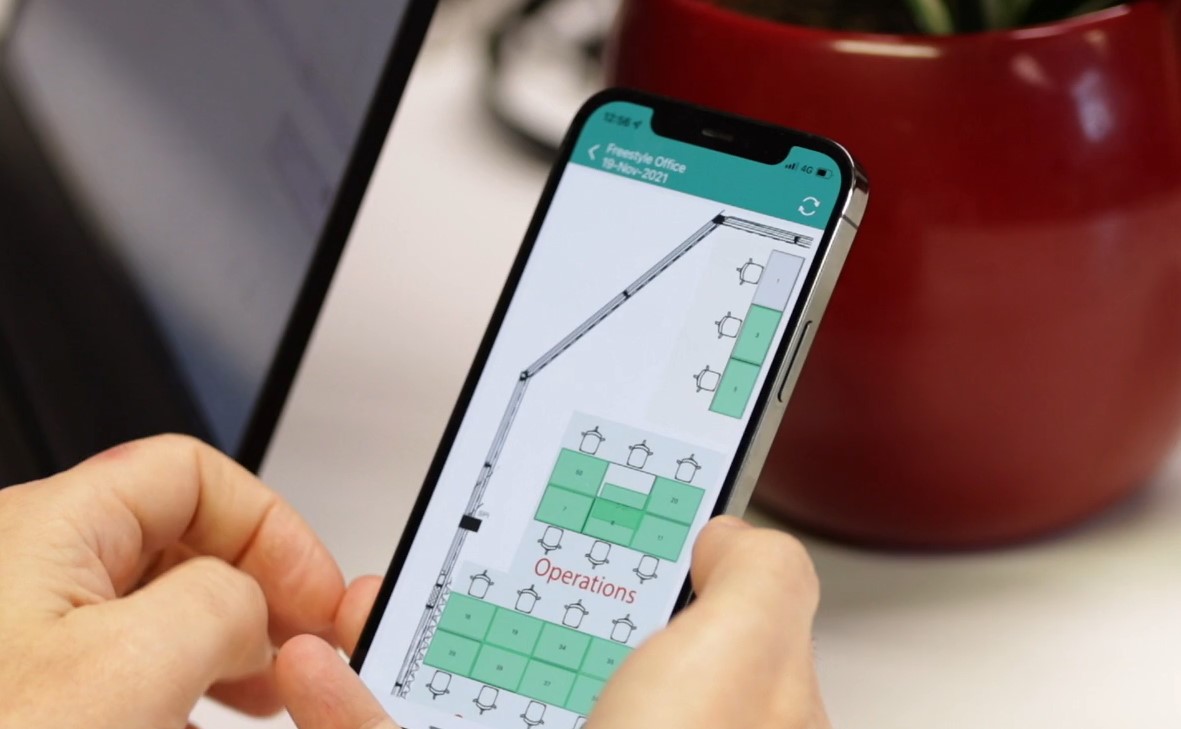 In the modern office, hybrid working is becoming the norm for most employees. This entails working in the office for at least 2 or 3 days a week. In some organisations, they specifically ask staff to work on certain days, i.e., Tuesday and Wednesday. However, many organisations have not set strict rules around days in the office. Instead, they empower employees to choose their own office days.  
If you are an organisation employing this method of hybrid working, then a real-time booking system is key. But why? 
A live/real-time booking system allows employees to book on the spot. Which for some workers will be very important. Not every employee likes to plan their weeks in advance. So, if they decide they want to book into the office the night before, or that morning a live booking system is the only way to allow this flexibility.  
Companies are working Hybrid Weeks
Moreover, we are seeing that employees are not just working hybrid weeks, but hybrid days. For example, some employees may work from home in the morning, but decide to attend a last-minute collaboration session in the office in the afternoon. A live desk booking system allows the employee to book their desk space on the day and get space (if available) for the afternoon.  
Whilst employees can make bookings, they should also be able to cancel their bookings. Not everyone will be able to fulfil their booking. Therefore, once the booking is cancelled, the spot should become readily available for another member of staff to book.  
Why is this important to consider when researching? Not every desk booking system has this sort of functionality. Some allow employees to make bookings for up to 24 hours before the start of the booking. This reduces the employee's opportunity to be flexible on when they make their bookings. 
Employee Groups

 
In every organisation there are different groups and teams. For example, the accounting team may reside on the second floor of the office building. The marketing team may share the third floor with the sales team. Finally, the operations team may work on the third floor. The marketing team may need to work close by to collaborate on certain days. Therefore, this group of people may require the same booking rules. The same sentiment may apply to the sales, accounting, and operations teams. However, not all groups will require the exact same rules. Therefore, a good desk booking system will allow you to break your employees into groups. 
The groups feature should allow your organisation to decide which groups (teams or departments) get access to certain zones, desks, meetings rooms, etc. By adding employees to a specific group, they will share the booking rules of all the members of that group. It should be easy to move employees between groups where necessary.  
Auto-release Spots

 
For a lot of workers, they will use the desk booking system to book their space in the office. These employees will then arrive and use the desk they have booked for the day. However, in a hybrid workforce, employees may make a last-minute decision to work from home. Additionally, some employees may be unable to work on a given day and their booked space will go unused.  
A good desk booking system will have an 'auto-release' feature, whereby the space will be released for others to book the employee does not check-in. The auto-release can be confirmed by an email, push notification, or through the app the morning of the booking. This feature is excellent for optimising occupancy and workspace efficiency. 
Interactive Booking Map

 
When it comes to features that are important to your staff – an interactive booking map is key. This is a map of your office's floorplan. A good desk booking system will allow you to upload your office floorplan, add spaces to make the app interactive, and provide a visual office representation for your employees. An interactive map allows employees to easily choose their preferred spot in the office.  
Why is this important? Because for some employees, they may not have spent much time, if any in the office. Some new hires may not know their way around the office. So, by having a map on their phone, it helps them recognise and find their spaces.  
Some solutions will allow you to recreate your office floorplan with a 'construction kit' or map creator. These solutions are great alternatives for organisations without actual floorplans or maps.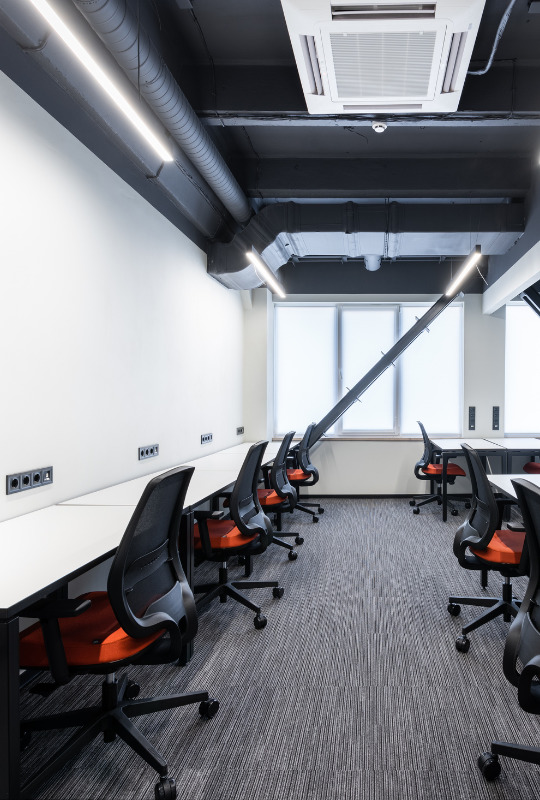 Single Sign-On

 
Single sign-on (SSO) makes it easy for employees to register and login to their accounts on various solutions. In larger organisations, single sign-on is a key factor to consider when implementing a new solution. SSO speeds up the onboarding process, by allowing employees to use their existing information to sign up and login to a new system. For this to work, the desk booking system provider must allow SSO integrations.  
SSO offers your organisation enhanced security measures. This can be seen with the use of the 'Authenicator App' for example. The added layer of security gives you peace of mind. Moreover, SSO allows the organisation to grant or revoke access directly from the SSO provider.  
A clever feature to look for in a desk booking system is the ability to segment your employees directly into groups using the SSO provider and the booking system. Some systems will allow the admin to choose which employees are added to a specific group. This reduces admin efforts in the system and makes onboarding the system much faster and much easier. 
When researching desk booking systems, make sure to identify the solutions that provider SSO integrations. These integrations can save you a lot of administration when onboarding the solution across the team and the organisation.  
Mobile App

 
Another key feature for your ideal desk booking system is a Mobile App. Whilst most solutions, if not all, offer their service through a Web App, many solutions still lack a Mobile App. For employees, a mobile app reduces the time it takes to login and make their bookings. It also allows them to receive push notifications about their bookings, as opposed to just emails.  
Moreover, a Mobile App allows employees to quickly book on the move. They do not need to go to the website, login, and book their spot. Instead, they can do it quickly by just opening an App and booking. Not all employees have access to their work emails on their mobile, so having a mobile app makes it easier for the employee because it allows employees to remain logged in. This feature is important for taking into account the user experience for your staff and making the onboarding experience as seamless as possible. 
Other important features

 
As well as the previous six key features, you can also look for these features for your desk booking system: 
Search spots by filters – This feature allows employees to filter their search for a spot. Employees can choose a filter and only see desks that fit their search.

 

Search colleague's bookings – Searching your colleague's bookings can make it easy for your team to collaborate more efficiently. This feature allows employees to see what days their friends and colleagues are booked in on.

 

Desk hardware integrations – A nice feature for the modern office is a desk booking system that can integrate with desk hardware. Desk sensors and digital desk signage can be used to show bookings and free desks.

 

QR code check-in – Scanning a QR code to check-in to your spot is a great feature to ensure that spaces are being used in the office. The employee scans the QR code at the desk and checks in through the Mobile App.

 
During the research phase there are several features to look out for. The features mentioned above are important for a strong desk booking system that provides the functionality for both employees and the administrators of the company.  
What errors do people make?

 
Throughout the research phase it is easy for people to focus heavily on the features of the desk booking system. This can lead to some negligence around other really important factors when deciding on a desk booking system. Take a look at some of the errors people make when researching and implementing their desk booking tool.  
Not considering data security
Today, data security is incredibly important for organisations. Not just in implementing a desk booking solution, but in most practices and procedures of the company. When implementing a desk booking system, data security should be a priority. As the solution will be storing sensitive information about your organisations employees, the vendors system should be secure. The information stored includes their name, email address, place of work, and space bookings. All information that your employees would rather not be stolen.
Some desk booking systems may not promote their data security standards. At Ronspot, data security is a priority for us, and we have been ISO27001 certified for over 2 years now. Meaning our data security processes are maintained to the highest industry standard. So, make sure you consider data security when researching a desk booking solution.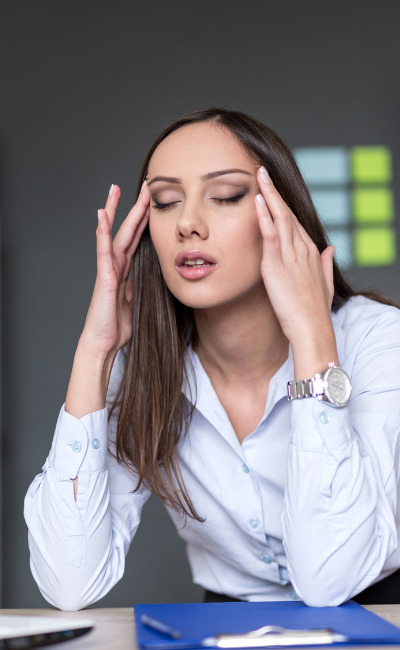 Over-restricting staff 

 
Can also be considered, defining too strict of rules before implementing the system. This error is something we have seen on a couple of occasions. Sometimes those tasked with finding and implementing a desk booking system will outline how they plan on using the solution before implementation. The error here is that the researcher over-restricts employees. For example, they may be restricting employees to a specific desk, in a specific zone, for 3 days per week. Moreover, they may not let any other employee book that desk when it is free. Therefore, reducing the likelihood of maximising occupancy for their office.  
An over-restrictive account does not allow the system to be operated by the employees. When setup effectively, a desk booking system can be a self-service tool operated by employees with very little need for admin intervention. The only real input from the administrators would be to book guests into the office or meeting room should they have guests visiting the building.  
Moreover, too much restriction can lead to much less collaboration between teams. As we have learned since returning to the office, collaboration is very important for generating new ideas and strategies. Therefore, over-restriction can be a big error when implementing the system.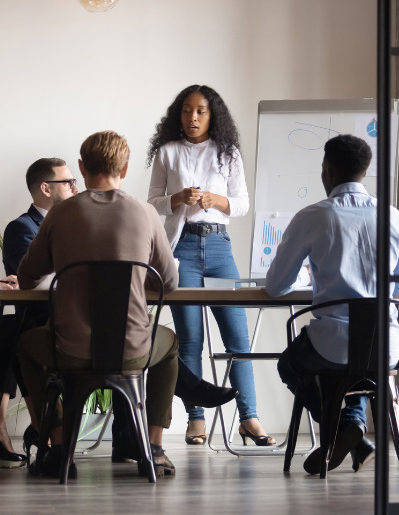 Not choosing a trainer post-implementation

 
This is becoming increasingly common when onboarding new customers. When choosing a desk booking system, researchers may not choose a person to be the solution expert, or 'trainer'. What this means is, once the solution is onboarded, and training is complete between the provider of the solution and the organisation – there is no solution expert on the organisations side to take charge of training any future new hires to use the system.  
Why is this important? Because most providers give one admin training session, and one user (employee) training session. These sessions will give an in-depth explanation on how the system works. However, in 6 months' time, when there are several new hires – they have no designated trainer to show the new staff how the system works.  
As a result, the organisation must organise and pay for another staff training session with the desk booking system provider. In the case of manual handling, organisations designate the responsibility to a member of staff. The same should apply to the desk booking system. Make sure to choose a trainer to avoid any confusion down the line.   
Not setting goals

 
Something we spoke about at length during the pre-research phase, the importance of setting goals. These goals will help your organisation determine whether the solution is working effectively or not. This is an error that companies make in the research phase. By not having goals, the implementation of a desk booking system could be very unsuccessful. Therefore, we advise to always set goals and reflect on these goals yearly. This will help determine if the project was a success for your organisation.  
Some Additional Considerations

 
We've outlined the key features to look for in your desk booking system. We have also outlined the errors that people make when researching for a desk booking system. There are some final considerations that you must account for in the research phase of this project.
The date of implementation 

 
In the research phase, when speaking to solution providers, often the first question they will ask is when you expect to implement the solution. This information is handy for the provider to plan for onboarding your organisation. Why? Because they must allocate the time and resources to ensure your organisation is onboarded efficiently and receives the necessary training on the solution.  
The number of spaces you want to manage

 
This information, once again, allows the provider to better plan for onboarding your organisation successfully. Having an estimate of spaces and the number of users allows them to prepare for setting up the account and registering employees. It also allows the provider to generate a quote for the desk booking system – which will be integral to your research.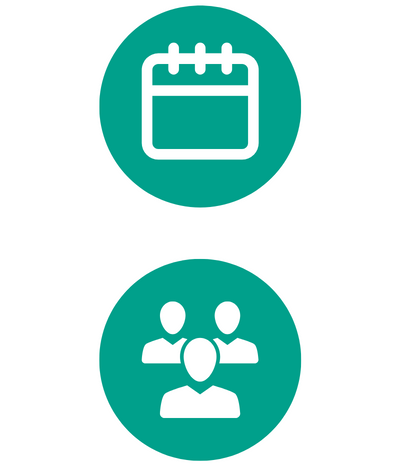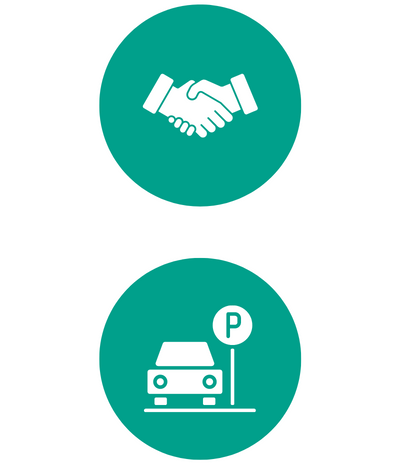 Who are your decision makers?

 
While some researchers build up information on providers first, many will forget about the decision maker. This is the person who will sign off on your desk booking system. So, make sure to consider how you prepare and present the information to them. Maybe involve them in a second call/demo with providers you have shortlisted for selection.
Do you want to manage other resources?

 
Some desk booking systems also allow you to manage meeting rooms, parking spaces, lockers, and more. You might want to consider managing these other resources in the future, when choosing your solution. You may favour a provider that provides more than just desk booking. 
With these additional considerations, you have a wealth of information to help you find the perfect desk booking system for your organisation. The rest is completely up to you! 
Summary

 
Finding the perfect desk booking system is challenging. There are many factors to consider, so remember to always start by setting your goals. 
Some important features to look for are:
Live/Real-time booking

 

Employee Groups

 

Auto-release Spots

 

Interactive Booking Map

 

Single Sign-On

 

Mobile App

 

Search spots by filters

 

Search colleague's bookings 

 

Desk hardware integrations 

 

QR code check-in

 
Some of the errors you want to avoid making in your research include: 
Not considering data security

 

Over-restricting staff 

 

Not choosing a trainer post-implementation

 

Not setting goals

 
Finally, some additional considerations you should make: 
The date of implementation 

 

The number of spaces you want to manage

 

Who are your decision makers?

 

Do you want to manage other resources?

 
If you take these suggestions into account when researching your desk booking system, you will be able to find a solution that is perfect for your organisation.