Ronspot has a number of Single Sign On (SSO) options available to employees to make it easier to register and login to the service. The advantage of SSO for employees is that they do not need to register separately for an account and can login directly using their existing email credentials.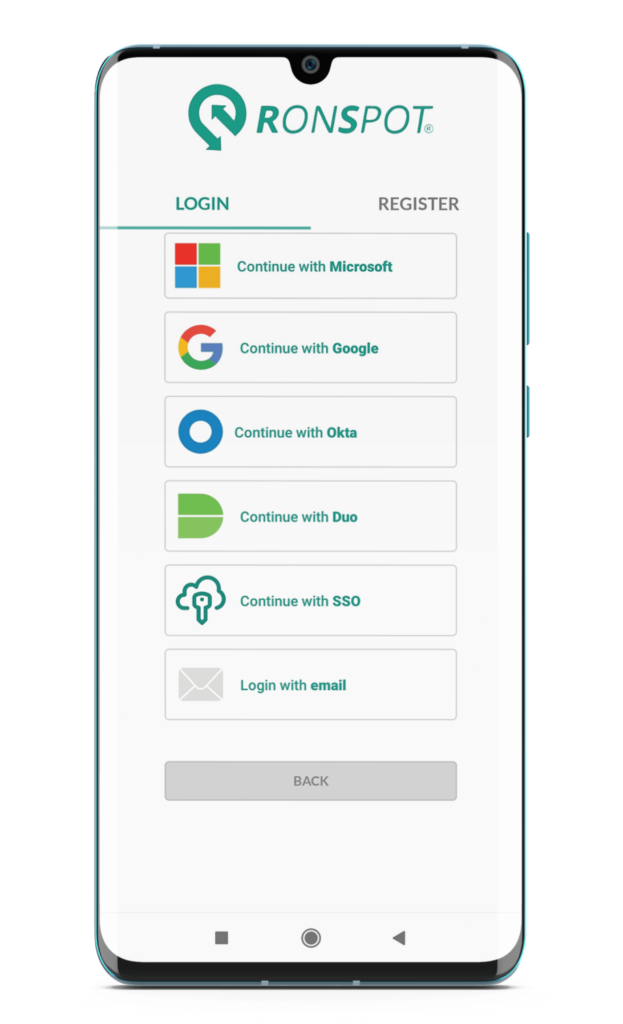 Step 1 – Open the Ronspot mobile app or the employee portal
Step 2 – In the LOGIN tab, enter your professional email address and click NEXT
Step 3 – Then choose one of the following Single Sign-On options*:
Microsoft AD
Google
Okta
Duo
ADFS On Premises
*For this to work, ensure that your company has connected their Single Sign-On method to Ronspot
Step 4 – From here, you will get directed to the Single Sign-On service, and will need to login with your own details. None of these login details are made available to Ronspot. You will then be logged in and will be directed to the app homepage to make bookings.