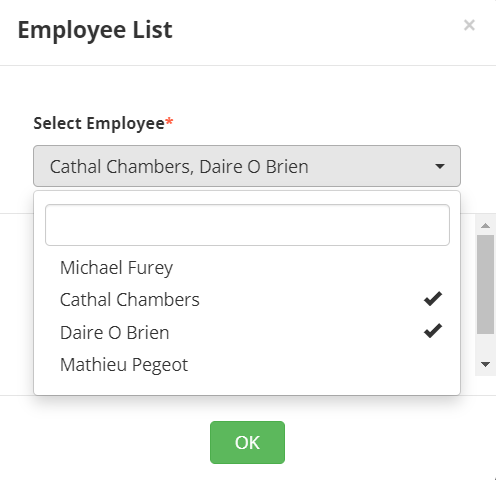 Step 1 – On the admin panel, click on Meeting Room in the sidebar menu
Step 2 – Choose a meeting room in the list and click on the icon
Step 3 – Go to the
Step 4 – A new pop-up will appear allowing you to select who can book this meeting room (see image).  Select the employee(s) of your choice.
Step 5 – Click OK to save the changes. The meeting room will appear available only for the selected employees.
Step 6 –  Repeat the steps for other meeting rooms.